Site Tour
Welcome! Choice Literacy is a different kind of professional development resource on the web—an extensive multimedia library for teachers, literacy coaches, and school leaders that grows week by week. Our site includes thousands of high-quality video and print resources from top literacy teachers and authors—all at your fingertips, without taking up an inch of space on your bookshelf.
Site Overview
There are currently over 4,000 professionally edited print resources, professional development guides, and videos available at Choice Literacy, organized by grade, author, and topic. You can get a sense of the range of what we offer in our Free Samples area.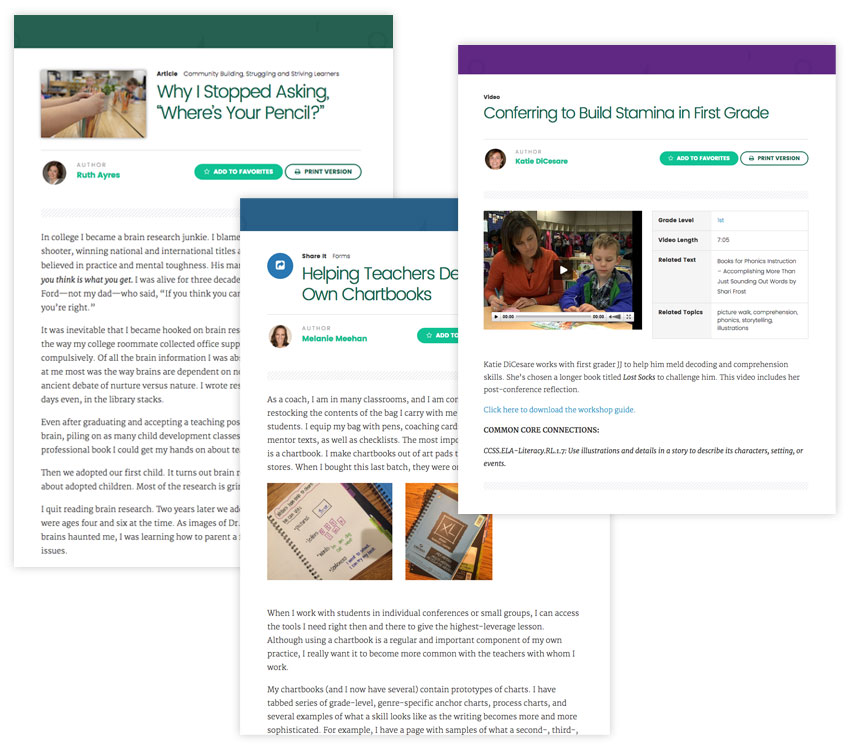 Content Areas
We have 3 main areas of content:
Our Library contains a variety of articles and videos around literacy topics. Four to six new print and video features are added each week making it easy to stay on top of new resources at the site. Members can navigate the library by topic, contributor, grade level, etc.
Our Leaders Lounge is the section of the site developed especially for literacy coaches and school leaders. This is where you'll find tips and tools for leading professional development sessions, tackling whole school and district change initiatives, and coaching teachers in classrooms. With a library of over 700 print features and 200 videos of demonstration lessons and coaching tips, it is a treasure trove of resources for new and experienced literacy leaders.
Our PD2Go videos include handy workshop guides and related readings for use in professional development settings. All in easy to download formats, with Common Core Standards listed and discussion prompts provided.
Access to these content areas are included in the various membership options we offer.
Contributors
Contributors to Choice Literacy are teachers, literacy coaches, and specialists who spend most of their time in classrooms working with children and colleagues. Their writing and videos are peppered with the authentic examples and humor that can come only from folks who are in schools all the time.
The Big Fresh
The Big Fresh is Choice Literacy's free weekly update of new print resources and videos posted at the site. It's one of the most popular newsletters in the world for K-12 literacy teachers and school leaders.
Delivered Weekly
Members receive the weekly Big Fresh e-newsletter delivered directly to their email account.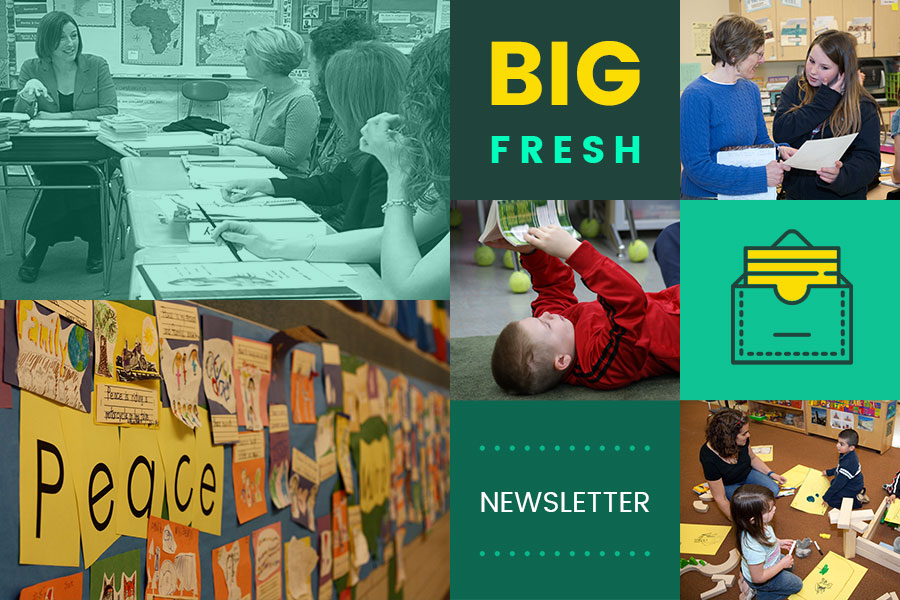 Membership
We offer 3 membership options for subscription to our content. Those options are summarized below:
---
Classic Classroom
Get access to Choice Literacy Library and PD2Go content.
$13 month
Classic Classroom
Get access to all Library/PD2Go articles and videos + online courses.
$99 year
Literacy Leaders
Everything in Classic Classroom plus access to unique Leaders Lounge content
$149 year
---
Looking for group access?
We also offer a group membership for teams and organizations!
Expert Tribe
Everything we offer at discounted group membership rates (great value for teams of 3 or more).
$129 year (per member)
---
Member Access
Membership grants you unlimited access to content during the duration of your membership period (12 months). You also receive members-only discounts on Choice Literacy products and courses.
Sign up online with a credit card or download our registration form to pay with a purchase order or check.
Members log in from any computer using their email address and password. Once you log in, you can browse using our custom search engine by topic or contributor to find what you need quickly. Our videos are viewable on any computer, and are mobile and iPad friendly, with full-screen options. You can organize content you like in your personal "My Favorites" tool. My Favorites makes it easy for you to sort and group materials to read and view later, or to use in professional development sessions with colleagues.
For more details about membership, head over to our Membership Plans page.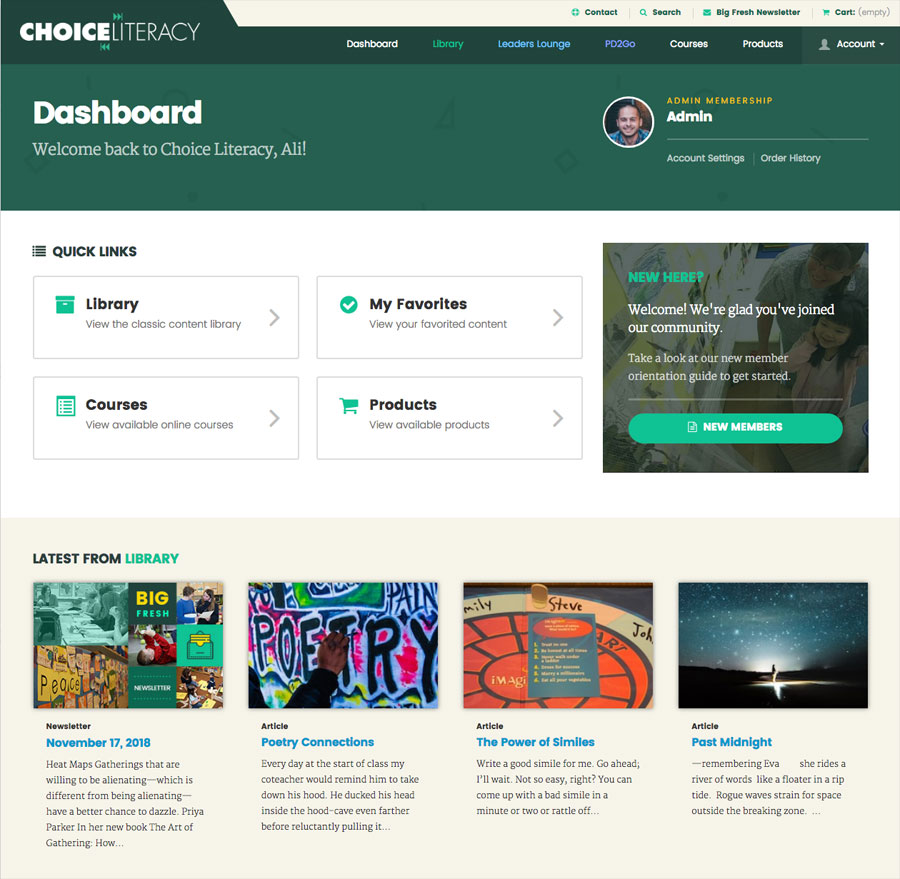 Courses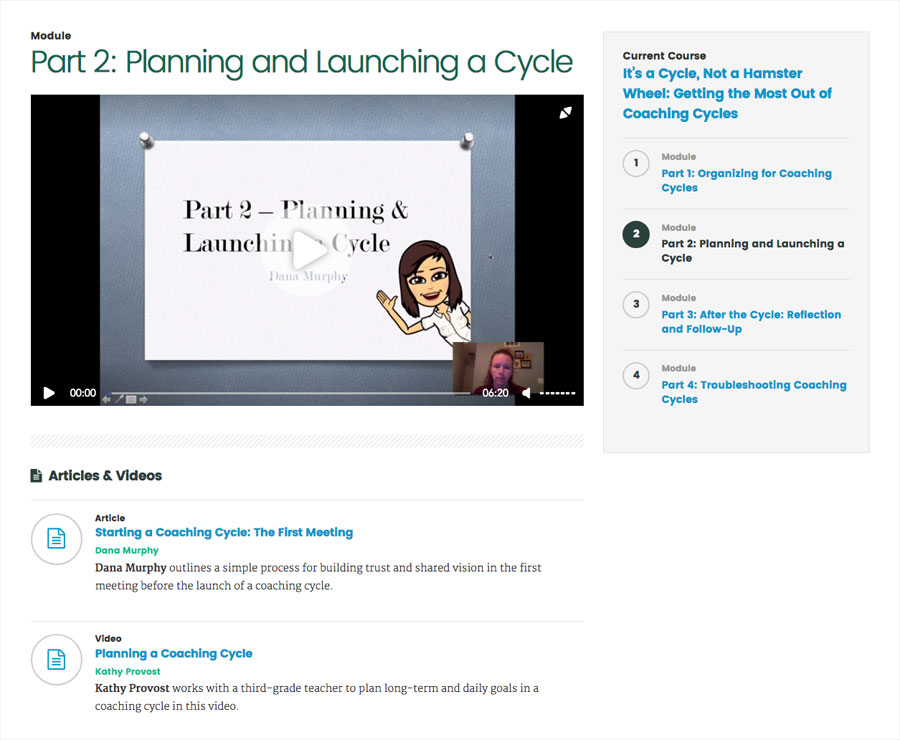 Members receive discounts on our online courses and DVDs (discounts are 20% for Classic Classroom subscribers and 40% for Literacy Leadership subscribers).
Online courses include:
Exclusive webcasts
Videos
Print downloads and articles
Moderated discussion threads
All online courses are hosted by our contributors, providing the same quality of content found across our content areas plus additional learning resources.
Choice Literacy Membership
---
Articles
Get full access to all Choice Literacy article content
Videos
Get full access to all Choice Literacy video content
Courses
Access Choice Literacy course curriculum and training
---