About
We're a passionate community of literacy educators who lead.
Our History
Choice Literacy launched in 2006 with 60 print articles and 14 videos. Fourteen years, 3500 articles and 900 videos later, we are growing and going strong. Our home is with The Lead Learners Consortium, an Indiana nonprofit dedicated to nurturing teachers and school leaders. But our contributors come from all over the country.
Many of our contributors are some of the biggest names in literacy education today. But to be honest, the contributors who excite us the most are the ones you may never have heard of before coming to Choice Literacy—we travel the country to find this up and coming talent, so you're the first to get glimpses of their teaching through their writing and classroom videos. We  provide support to our contributors through the assistance of skilled editors, ongoing group critiques, and annual writing retreats. Many contributors have taken seed ideas first published at Choice Literacy and expanded them into books for major publishers.
Our goal is to be a quiet haven on the web for teachers who lead—a place where you can grab a cup of coffee or tea and sit a spell, finding just what you need for renewal, reflection, or redirection. All in an ad-free environment, with no pitches for programs cluttering our pages. We pride ourselves on our independence from commercial publishers or sponsors.
Because we update our content weekly, our new offerings are timely. If you've got a bad case of the Januaries this winter, chances are one of our contributors does too and chose to write about it. If you're confused about the difference between opinion and persuasive writing in the Common Core, it's likely one of our contributors is grappling with the same issue and writing about how their school is moving forward with writing instruction. One thing we hear a lot is, "I felt like you were sitting there right beside me." There is enough that's difficult and hard in schools. It's good sometimes to be reminded how much is going well.
Our paid subscribers have access to our full print and video libraries. Thousands of teachers throughout the world subscribe to our free weekly newsletter, The Big Fresh. Choice Literacy also offers a new online course program featuring response from our contributors and DVDs for professional development. Take a tour to find out who we are and how we help teachers who lead.
Who We Are
There are over 150 teachers and school leaders who have contributed to the site. You can scroll through our most frequent contributors to meet our team.
150+ Contributors
Our contributors are some of the most reflective, self-deprecating, and passionate literacy leaders in education today. They power the Choice Literacy community. Learn more about them here.
4,000+ Articles & Videos
We provide an ongoing stream of article/video content produced weekly that includes timely classroom stories, strategies, and video. Check out our library to learn more.
20,000+ Subscribers
Our "Big Fresh" newsletter is a free resource read by teachers across the globe. It's a good way to get familiar with the Choice Literacy community and resources.
The Big Fresh
If you want to learn more about Choice Literacy's weekly offerings, sign up for our free weekly newsletter!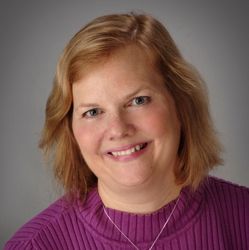 Our Founder
Brenda Power
Brenda's background includes work as a newswriter, college professor, and senior editor for a literacy publisher. She met many of the Choice Literacy contributors during personal visits to their classrooms while editing their books and videos over the past 30 years. Brenda founded Choice Literacy 14 years ago as a springboard for teachers and literacy leaders to share new writing and thinking online with editorial support. She lives on a small lake in Maine with her husband Dave. Brenda does not have a dog, drink craft beer, or possess any other attributes you'd normally read in a web bio that might make her sound cool. She just loves writing, editing, and meeting kids in classrooms. Always has, and always will.
Choice Literacy Membership
---
Articles
Get full access to all Choice Literacy article content
Videos
Get full access to all Choice Literacy video content
Courses
Access Choice Literacy course curriculum and training
---