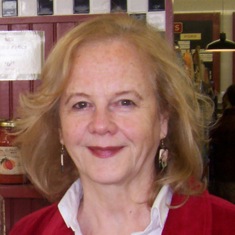 Shirl McPhillips
View Recent Content View All Content
A classroom teacher for many years, Shirley has also worked as a literacy staff developer, conference speaker, institute leader and writing consultant. She is poet laureate for Choice Literacy and has been named to the Writers Council for the National Writing Project.
Shirley's poems have found homes in journals such as The Edison Literary Review, Journal of New Jersey Poets, Sewanee Review, Frogpond and several online sites. Her poem, "Yesterday and Forever" is featured in a new anthology called Amore: Love Poems (2016) edited by Johnny M. Tucker, Jr.
Shirley co-authored, with prize-winning poet and memoirist Nick Flynn, A Note Slipped Under the Door: Teaching from Poems We Love (Stenhouse Publishers, ME, 2000).
Poem Central: Word Journeys with Readers and Writers, (Stenhouse Publishers, ME, 2014), her latest book for educators and poem lovers, shows professional poets, artists, people of different ages and walks of life, teachers and students, all engaged in reading and making poems.
Acrylic Angel of Fate, Shirley's collection of new poems, made its debut in March, 2016 (Finishing Line Press, KY).
Choice Literacy Membership
---
Articles
Get full access to all Choice Literacy article content
Videos
Get full access to all Choice Literacy video content
Courses
Access Choice Literacy course curriculum and training
---