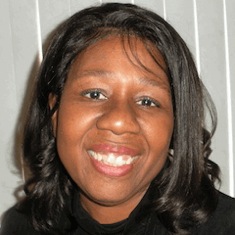 Shari Frost
View Recent Content View All Content
Shari Frost has enjoyed a rich and varied professional life as an educator. She has served as a classroom teacher, a reading specialist, a professional developer, and an instructor at the university level. Shari taught kindergarten through fifth grades in the Chicago Public Schools for more than 25 years. Her classroom has been featured in instructional videos by the National Council of Teachers of English, Celebration Press, Scott Foresman, the State of Illinois, the CTELL Project, and the Annenberg Teaching Reading K–2 video series.
Currently, Shari is a professional developer working with literacy coaches, intervention specialists, classroom teachers, and children in classrooms to support the improvement of literacy instruction in the Chicago Public Schools.
Shari is an active member in professional organizations, including the National Council of Teachers of English, the International Reading Association, and the state-level affiliates. She is a frequent presenter at conferences sponsored by these organizations. She is the author of a collection of literacy coaching tools along with Roberta Buhle and Camille Blachowicz titled Effective Literacy Coaching: Building Expertise and a Culture of Literacy.  Her writing for Choice Literacy focuses on literacy coaching and things she learns from teachers and children in classrooms.
Choice Literacy Membership
---
Articles
Get full access to all Choice Literacy article content
Videos
Get full access to all Choice Literacy video content
Courses
Access Choice Literacy course curriculum and training
---