It's our roots that really give us our identity.
—Rosalia
Deep Roots of Rural Life

Recently I was working with a group of middle school writers and found myself drawing the map of my childhood stomping grounds. This is not the first time I've sketched this map in a writing notebook, but it has been many years since I last created it. 
My map includes the old farmhouse where I grew up, grain bins and barns, a chicken coop and a woodshed. There's the shooting bench and target stand where my dad practiced every day and the grove of apple trees. 
I draw the woods with the creek through the center, the Crossing Rock near the end of the property, the fire ring, the sledding hill, the secret raspberry patch, and the super-secret raspberry patch. I sketch the mud puddle and the climbing tree. I add the towering pine tree and label it "second base." The corner of the front porch is home, and the bird feeder is third base. First base is an abyss, somewhere near the peonies and rhubarb. I draw the kickball that we loved to balance on the top of the milk can on the front porch, near the wooden porch swing my grandpa made. 
There are petunias and irises, black-eyed Susans and marigolds. I add the sandbox that is an old tractor tire and the rope swing. I sketch the backyard light pole, the water spigot, and the clothesline. If I take a deep breath, I can smell the old hay in the barn loft and the corn across the road on a sweltering afternoon and the sweet lilacs near the mailbox. 
I've not said so, but you have likely inferred that I grew up in a rural area, likely outside a small town. It's true, but it wasn't until I read Gretchen Schroeder's article that I realized how deep the roots of my rural life were and how much they influenced me as a student…and how rarely this topic is discussed. I craved to understand it more, so I was glad when Julie Cox wrote a beautiful exploration of the differences between her experiences as an urban educator in Louisville and as a rural educator. Leigh Anne Eck, Indiana Rural Teacher of the Year, rounded out the collection with a middle-grade book list featuring rural literature.
Whether you were a rural student like me, teach in a rural school, or have a life steeped in urban education, I hope your mind is opened like mine is with this week's articles. We look at rural education—plus more, as always.
Shine on,
Ruth Ayres
Editor in Chief

The Whippoorwill Book Award highlights the best of young adult rural literature.  
If you want to bring everyone in your school together around writing, you can't beat the simplicity and fun of six-word memoirs. Jennifer Schwanke describes how she sparked enthusiasm for the project in her school. This article was first published in 2019. 
Dana Murphy outlines the teaching practices that she learned from remote teaching and plans to carry with her upon returning to a physical classroom. This article was first published in 2021.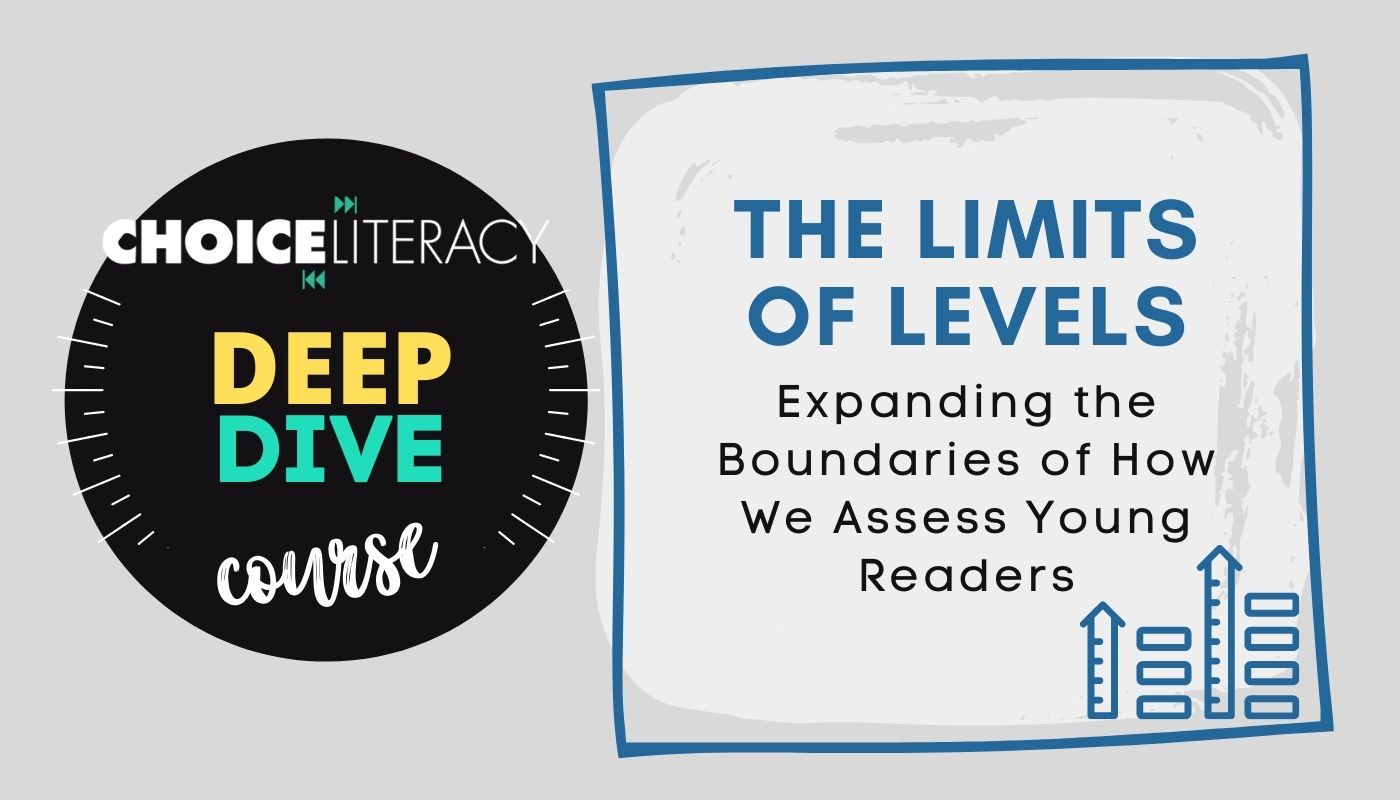 Knowing a child's reading level is an invaluable tool. A level can be a first step in assessing readers and planning instruction. But a level can also quickly become an anchor that limits thinking about where children are as readers and what might be next. Rely on levels too much, and you might miss gaps in reading skills and strategies necessary for continued growth.
The Limits of Levels with Cathy Mere will help you understand how levels can help and hinder teachers, and show you alternatives for assessing needs and grouping even the youngest learners.

New members-only content is added each week to the Choice Literacy website. If you're not yet a member, click here to explore membership options.
Gretchen Schroeder addresses the negative and positive perceptions of rural people with her high school students through readings, discussions, and analytical writing. Download a guide for Critical Rural Perspective Analysis to use with your students.
Julie Cox explores the differences in her experiences of teaching in the city of Louisville and teaching in a rural community. All teens have similar universal experiences, yet Julie outlines some considerations for rural students.
Leigh Anne Eck shares the way she rethought her library through the lens of reflecting her students' rural identity or revealing rural stereotypes. This middle-grade booklist is an excellent place for us all to begin expanding our classroom libraries.
 In an encore video, Hayley Whitaker's kindergartners spend their transition time learning sight words.

New members-only content is added each week to the Choice Literacy website. If you're not yet a member, click here to explore membership options.
Stella Villalba works with teachers to create classrooms that nurture and develop students' identities. With this in mind, she leads teachers in building units that celebrate and affirm students while also meeting the expectations of standards. Included is a list of resources. 
In an encore Coaching Minute, Heather Rader explains why professional reading needs to be a priority for literacy coaches in this quick video.
Ryan Donlan and Shelly Wilfong assert that when teachers feel valued, their sense of purpose and efficacy increases.
Quote It:
Where there is no vision, there is no hope.
—George Washington Carver
That's all for this week!