Write what you know.
—Mark Twain
Everyone Writes Nonfiction

I have a soft spot for nonfiction writers. My reading life has a steady diet of nonfiction, and I am addicted to developing my own craft as a nonfiction writer. I enjoy snacking on delicious facts or devouring metaphors that make the abstract tangible. And although it would be impossible to select a favorite nonfiction text, there is no contest when it comes to selecting must-read nonfiction authors…
Six-year-olds are some of the best.
I discovered this while being an instructional coach in a kindergarten classroom that was bursting with personality. The teacher was courageously following my lead in writing informational books. She took a giant step outside of her comfort zone when agreeing to give students full decision-making power in their topic choice. After all, I encouraged, it's important that they have a strong knowledge base about the topic in order to write informatively. 
We weren't sorry, and the lessons I discovered from six-year-old nonfiction writers have stood the test of time.
Informative writing is entertaining.
All About Babies taught about the things you need for a baby: diapers, bottles, and a plug. Knowing the importance of reading both pictures and words, I turned my eyes to the sidebar and discovered a picture of a pacifier. It was captioned—W d lz! (Translation: Warning, don't lose!)
The right word matters.
The author of All About Michael Jackson enlisted the help of his writing group to get precise in teaching "How to Do the Moonwalk." In front of the mirror, three kindergartners were following instructions for how to do the moonwalk. The writer watched with a clipboard in hand.  
"You need to say 'slide,'" one said.  
"No, slide means 'sideways,'" the writer insisted.
"Maybe 'drag,'" another suggested.
The writer paused in thought, then said, "Glide! Michael glides. Okay, everyone gllliiiiiiiddddeee." He spun and performed the Moonwalk to perfection. 
Creativity triumphs.
On the diagram of a basketball, in the book All About Basketball, the young writer labled the bumps as well as the "bele bton" (belly button). 
All About Mermaids and All About Bigfoot were delightful books filled with information and vivid facts that proved not all nonfiction needs to be accepted by the mainstream culture.
Everyone writes nonfiction, and it is best if we hold true to these principles. No matter the age of the writer, the best nonfiction is entertaining, specific, and creative. This week we look at teaching nonfiction writers—plus more, as always.
Shine on,
Ruth Ayres
Editor in Chief

Melissa Stewart shares tips on how to write nonfiction endings. 
Listen to Science Friday's podcast about the best science books from 2022. 
Mandy Robek is a little nervous about setting her students loose to organize informational texts, but she couldn't be more pleased by what they learn in the process. This article was first published in 2020. 
Ruth Ayres and her colleagues use a marriage analogy to help middle school students and their families understand the research process. The article includes a nifty example of a pamphlet to share with parents, and was first published in 2013.
Are you looking for an in-person conference to attend? CCIRA is offering a remarkable lineup of voices for their annual conference. The theme is "A View From Here," and you will be glad to be part of the learning.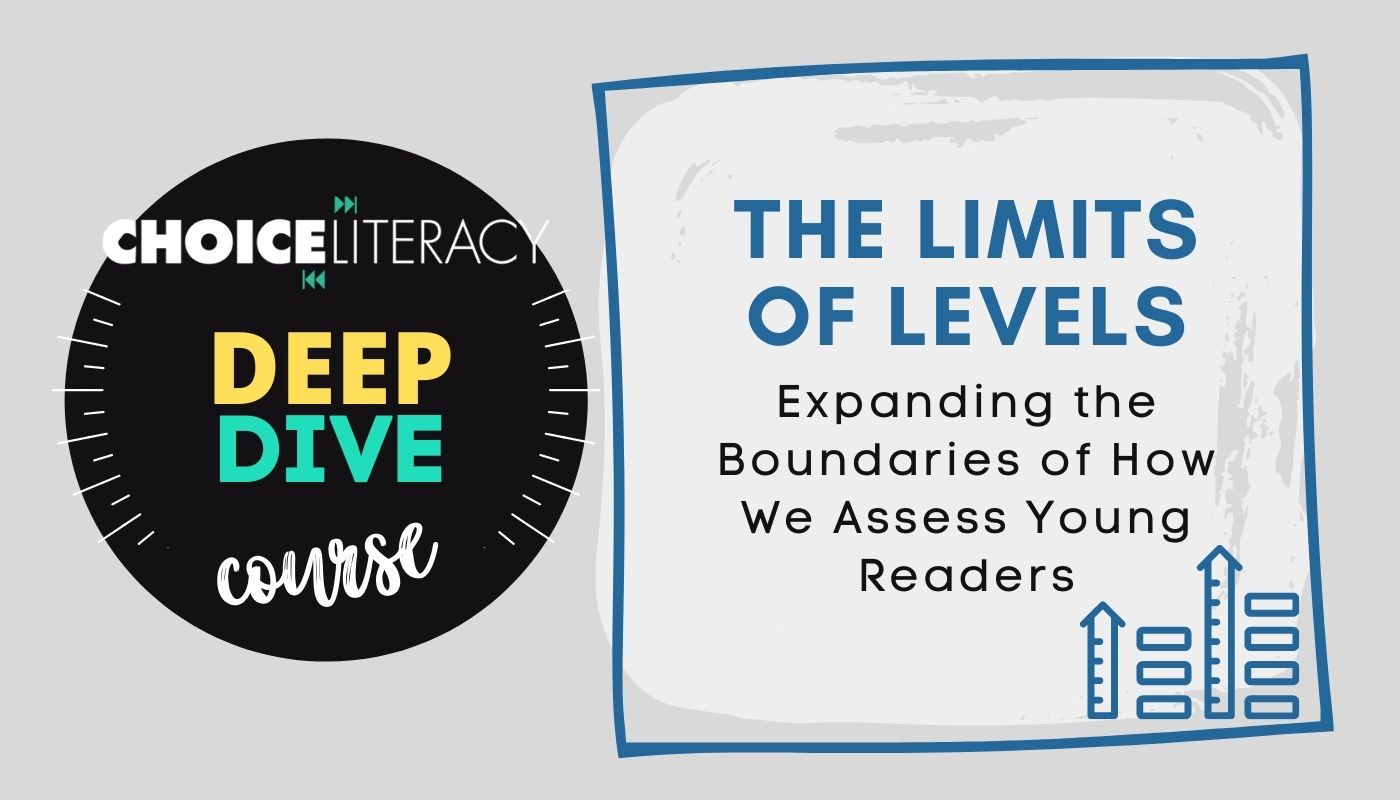 Knowing a child's reading level is an invaluable tool. A level can be a first step in assessing readers and planning instruction. But a level can also quickly become an anchor that limits thinking about where children are as readers and what might be next. Rely on levels too much, and you might miss gaps in reading skills and strategies necessary for continued growth.
The Limits of Levels with Cathy Mere will help you understand how levels can help and hinder teachers, and show you alternatives for assessing needs and grouping even the youngest learners.

New members-only content is added each week to the Choice Literacy website. If you're not yet a member, click here to explore membership options.
Tara Barnett and Kate Mills share a practical process for using an informational mentor text to support students as readers and writers. Download a note sheet to support students in noticing text structure. 
Leigh Anne Eck gives three revision strategies for informative writing. She shares the key ideas to share with students, mentor sentences, student examples, and three favorite minilesson resources. 
Becca Burk asserts that every child can become a writer when given materials, opportunity, and authentic glimpses into what it means to be a writer. Most importantly, though, children need adults who believe they are writers. 
In an encore video, Stella Villalba models nonfiction writing for her first- and second-grade English language learners, and in the process integrates vocabulary instruction into her lesson. This is the first video in a three-part series.

New members-only content is added each week to the Choice Literacy website. If you're not yet a member, click here to explore membership options.
Learning in communities, about communities, and from communities is the driving force behind Stella Villalba's commitment to continually expand her knowledge of many cultures. In this article, Stella curates multimodal ways to expand your own experience and understanding.
In this PD2GO, consider how to create text sets to scaffold the research process for students in grades 3-5. 
Elizabeth Dampf reminds leaders that it's okay to say, "I don't know." It is a golden opportunity to show humility.
Quote It:
Pride makes us artificial, and humility makes us real.
—Thomas Merton

That's all for this week!