Purr more; hiss less.
—Linda C. Marchman
Skin a Cat?

"There's more than one way to skin a cat! That's what he said to me! Can you believe it? I'm talking about giving kids choice in writing topics, and he's talking about skinning cats? Who skins a cat? What does that have to do with giving kids choice in the stories they write? And everyone listened to him and ignored me!" 
As you may imagine, I delivered this tirade with clipped words and a crescendo near the end. I was a young educator and an inexperienced presenter. Earlier in the day, I was talking with veteran teachers about giving children more choice in their writing projects, and the room was filled with teachers who had used the same scripted prompts for many years. It was common for students to trace the letters of each word to create cookie-cutter stories: 
I like school. It is fun. At recess we play [fill in the blank]. 
"They have choice," one educator argued during the session. "They all like to play different things at recess."
"If you open up the topic, all they'll write about is Pokemon and unicorns," said another.
That's when the loud one took charge of the room, stood up, and told me about the cat. It was the first time I had ever heard the old adage, but I knew from his tone and demeanor that I was not winning any friends.  
I was also stunned. How could we not want to give children more choice in their writing? Why wouldn't we want to encourage them to find meaningful topics and share stories from their own lives? How is tracing perfect letter formation and Standard English helping young writers discover how letters make words and words make sentences? 
What I didn't know then but I know now is that these questions are moot until I'm able to find the common ground between the audience and my message. If my hope is to nudge people toward change, then I must stand on common ground.  
Unfortunately we are living in a world where many people believe "loudest is rightest." Too often when there's an idea that is new or different, people will defend and fight for what they've always done.
If you've been on the receiving end of a "cat comment," you know the way it feels off-kilter. Ideally it's not as gruesome as skinning one, but it's stunning nonetheless. It's easy to wonder if finding common ground is possible. 
Kids are always the common ground. Healthy, happy, learning, growing children are always common ground. This is why Choice Literacy is one of the most important resources in the world today. It is filled with stories of healthy, happy, learning, growing children. 
Rarely do I lead professional learning without using a Choice Literacy article. It provides the common ground we all crave…and practical strategies for literacy instruction (without skinning cats). 
This week we look at story element and author studies—plus more, as always.
Shine on,
Ruth Ayres
Editor in Chief

Mark Levine finds Russell Freedman book clubs are a great way for his middle school students to deepen understanding of history and empathize with young people who have lived through previous eras. This article was first published in 2018. 
Jennifer Allen finds the use of a story map opens up revision possibilities for a young writer stuck in a drafting rut. This article was first published in 2016.
Reading Rockets shares 10 reasons to do an author study.
Are you looking for an in-person conference to attend? CCIRA is offering a remarkable lineup of voices for their annual conference. The theme is "A View From Here," and you will be glad to be part of the learning.
---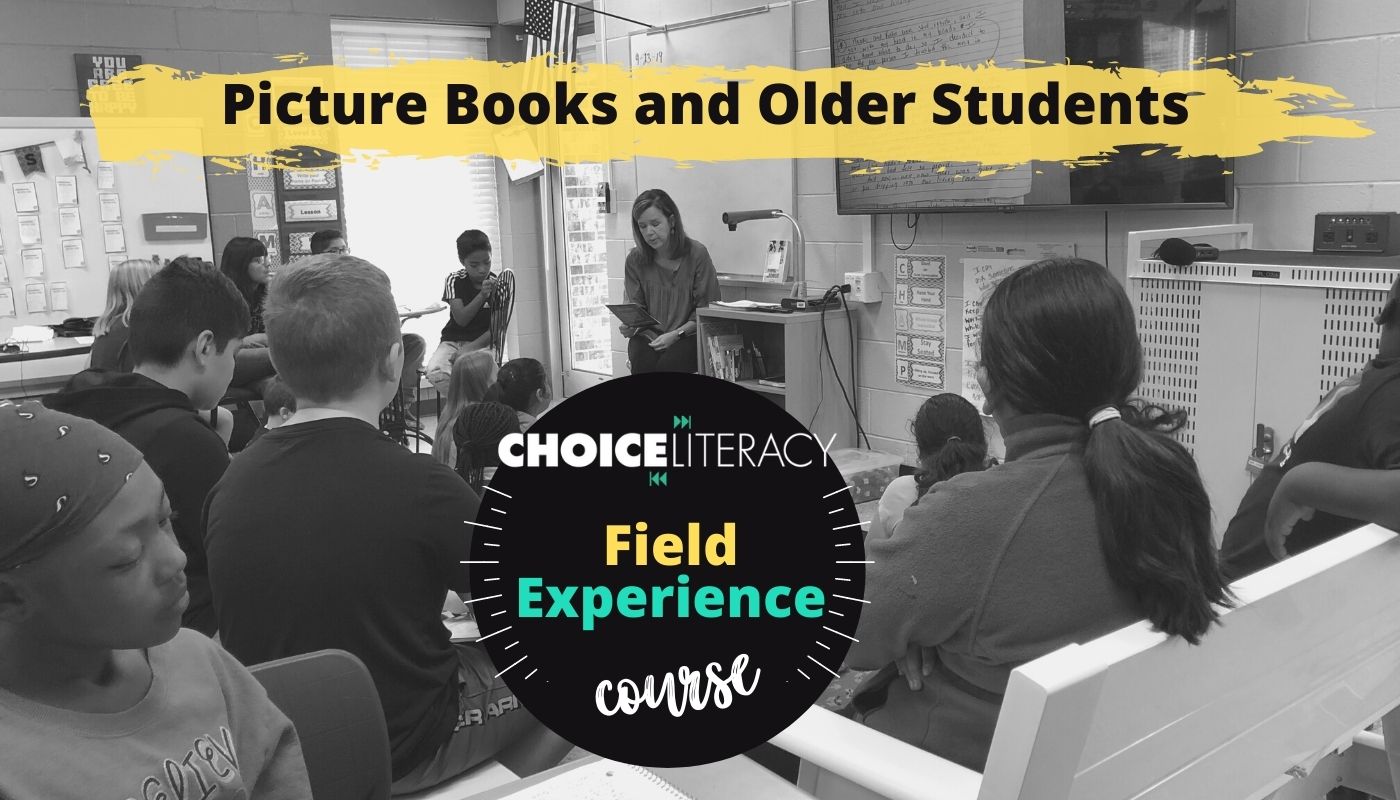 New members-only content is added each week to the Choice Literacy website. If you're not yet a member, click here to explore membership options.
Dana Murphy shares a whole-class conversation about identifying the climax of the plot. She reminds us that defining story elements is not always clear-cut.
 Jen Court shares the benefits of an author or illustrator study and offers tips for getting started in primary grades.
In this second installment about book clubs, Leigh Anne Eck shares procedures for book club meetings, as well as discusses the importance of standards and instruction. Download a discussion guide.
In an encore video, Beth Lawson helps a child visualize a mystery story he is writing as a roller coaster with ups and downs, and twists and turns.

New members-only content is added each week to the Choice Literacy website. If you're not yet a member, click here to explore membership options.
Stella Villalba suggests that we consider how to continue creating spaces where learning is co-created with a community. In this second installment, she offers questions for reflective practice and practial ways to amplify teachers' brilliance. 
Are you looking for a way to plan meaningful professional development sessions? Julie Cox suggests a simple outline: Present a basic question, and then provide something to do, something to take, and something to inspire.
 In this encore video, Jen Court debriefs with second-grade teacher Logan about the authors minilesson and how it fits into their instructional plans.
Quote It:
Rethinking liberates us to do more than update our knowledge and opinions. It's a tool for leading a more fulfilling life.
—Adam Grant

That's all for this week!