And just like that, a form emerges.
—Unbound: The Life + Art of Judith Scott
Why Not Live Unbound?
It was a typical day in third grade, and I was getting ready to read aloud one of my personal favorite books with the goal of not letting my students know it was my personal favorite. As I began to read Unbound: The Life + Art of Judith Scott by Joyce Scott with Brie Spangler and Melissa Sweet, the room settled into a focused quiet. We learned about a pair of twin sisters. We learned one sister, Judith, had Down syndrome and what that meant. We learned that one day Joyce woke up to find Judith gone. She had been taken to a school where she would learn to talk.
I read the body language of my students and saw puzzled faces trying to process Judith being sent away. We continued to read, and students' faces showed joy as they learned that later in life Judith returned to lived with Joyce and her family. Students were curious about the Creative Growth Art Studio, where Judith attended and became a fiber artist. Judith created bright mixed-media pieces. We extended our time with the book by looking at the back matter and allowing the story to sink into our bones.
Silence filled our room as we finished the book. The silence held reverence and puzzlement, and I let our community sit in this moment. Breaking the silence, a student said, "I wish we could make something like she did."
I looked at the clock. I thought about our day ahead; life in third grade is always pressing. I took a moment, and then I asked myself, Why not?
Why not lean into this student-generated idea to make something in response to the big feelings evoked from reading Unbound? I decided student choice and student voice would guide our next steps.
We cleared our carpet space. I emptied out my closets with a variety of mixed-media supplies. A support teacher ran to her space, returning with recycled materials to add to our supplies.
The invitation to create was wide-open, and students began forming sculptures. Excitement, engagement, and joy filled our room as students unbound their hearts through art. There was no reason to rush or interrupt this moment. Instead, we took photographs of their art, with the intent to create postcards. After all, why not?
Unbound from the "shoulds" and "have-tos" of a typical third-grade day allowed for important and memorable work to happen in our classroom. Perhaps you would like to live an unbound moment, too? An excellent place to begin is by reading Unbound: The Life + Art of Judith Scott. In fact, consider this your official invitation to read along with the Choice Literacy Book Club, since Unbound is my pick for the February read.
This week we share part two of offering feedback to writers. This is not a new topic, and yet the content is fresh. It's because our contributors spend a lot of time in classrooms and schools. They stand among students who are learning and growing as writers, and they appreciate the beauty of the process. I'm sure you will find practical ideas to use to uplift your feedback to students and energize them as writers—plus more, as always.
Happy reading!
Mandy Robek
Featured Contributor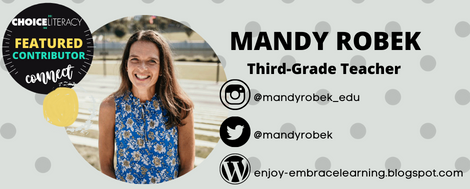 Mandy Robek has been teaching for over 20 years.  She has taught kindergarten, first, and second grade, and currently teaches third grade, where she finds guiding readers and writers fascinating.  Mandy has degrees from the State University of New York College at Buffalo and The Ohio State University.  You can follow Mandy at her blog Enjoy and Embrace Learning, on Twitter @mandyrobek, and on Instagram @mandyrobek_edu.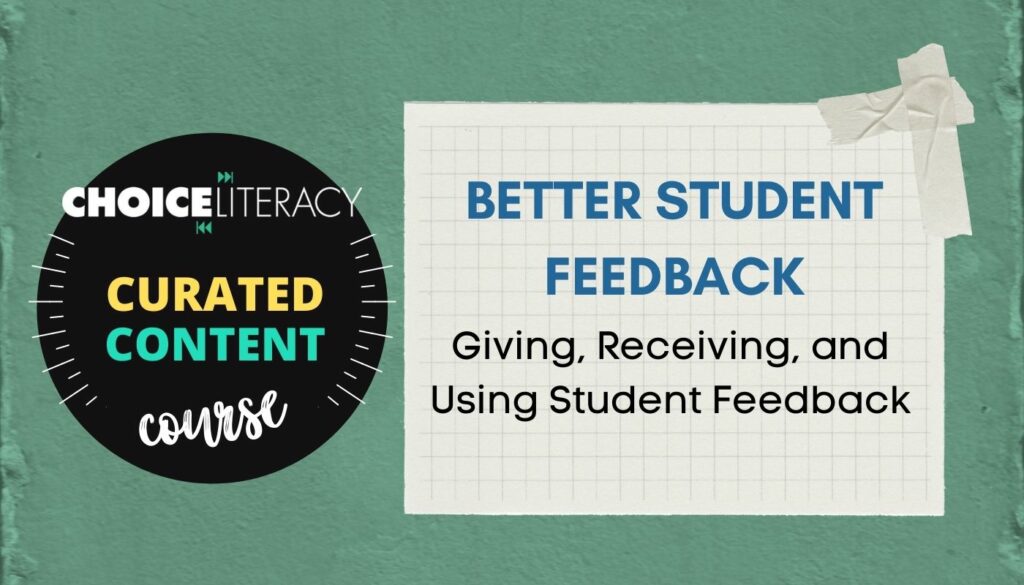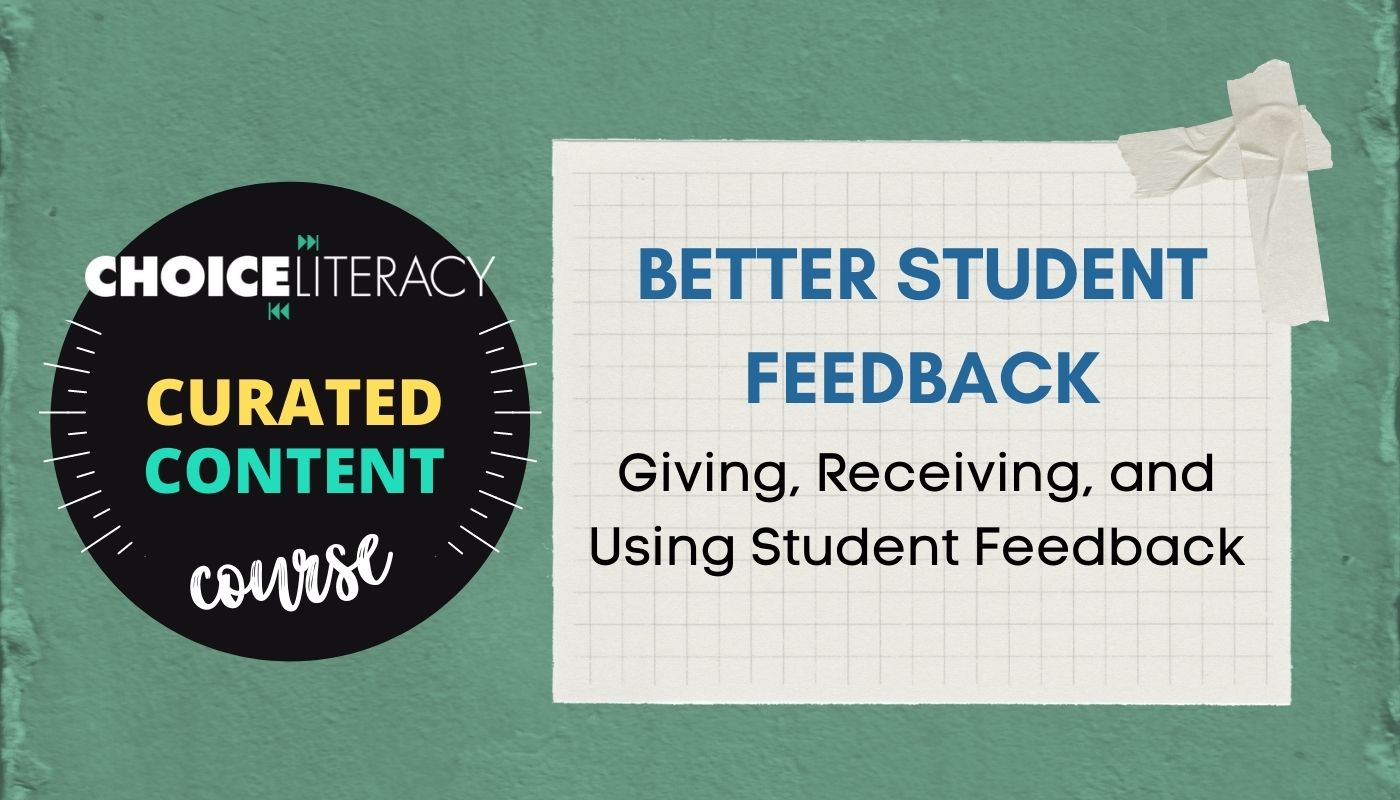 Ruth Ayres shares a wealth of resources from Choice Literacy contributors focused on the power of giving and receiving student feedback. This course is divided into four short sections, each tackling a different aspect of giving, receiving, and using student feedback.

New members-only content is added each week to the Choice Literacy website. If you're not yet a member, click here to explore membership options.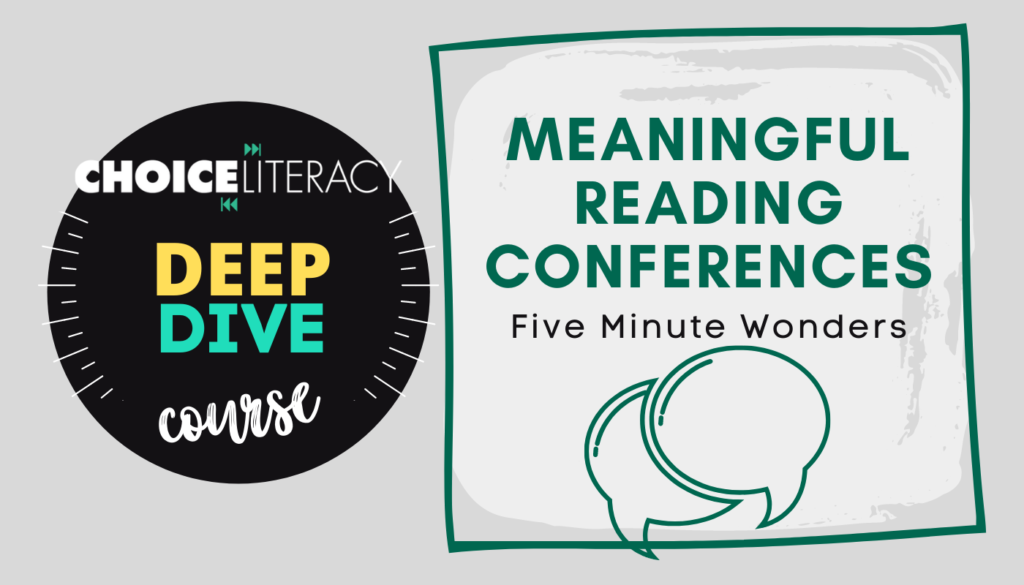 New members-only content is added each week to the Choice Literacy website. If you're not yet a member, click here to explore membership options.
Heather Fisher shares ways to use quotes throughout your coaching day to inspire and guide others. Download a list of useful quotes for different coaching situations.
In a Coaching Minute, instructional coach Mary Brower shares an idea to give the gift of time to teachers.
In this encore article, Stella Villalba pens a personal essay reflecting on her journey of learning to confer with students and reminds us of the importance of this practice.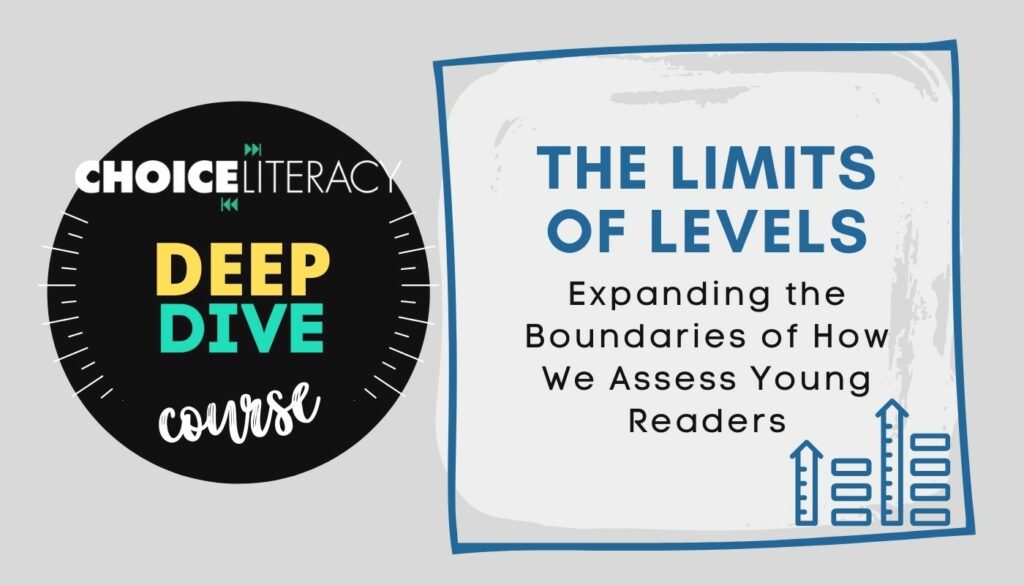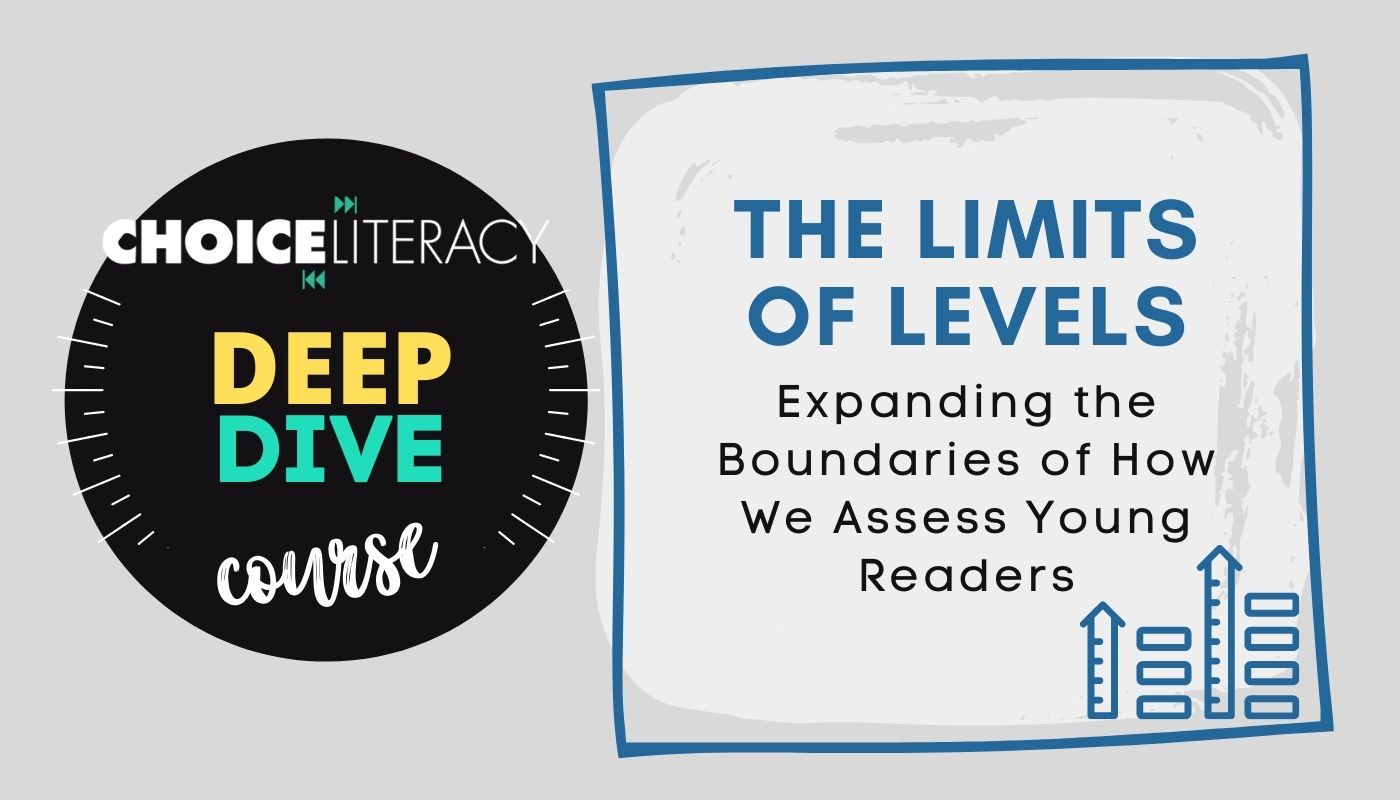 The Limits of Levels: Expanding the Boundaries of How We Assess Young Readers is a course with Cathy Mere that is free to Literacy Leader members. Knowing a child's reading level is an invaluable tool. A level can be a first step in assessing readers and planning instruction. But a level can also quickly become an anchor that limits thinking about where children are as readers and what might be next. Rely on levels too much, and you might miss gaps in reading skills and strategies necessary for continued growth. Cathy Mere shows how levels can help and hinder teachers, as well as alternatives for assessing needs and grouping students. 
Quote It:
The most important thing in communication is to hear what isn't being said.
—Peter Drucker
That's all for this week!