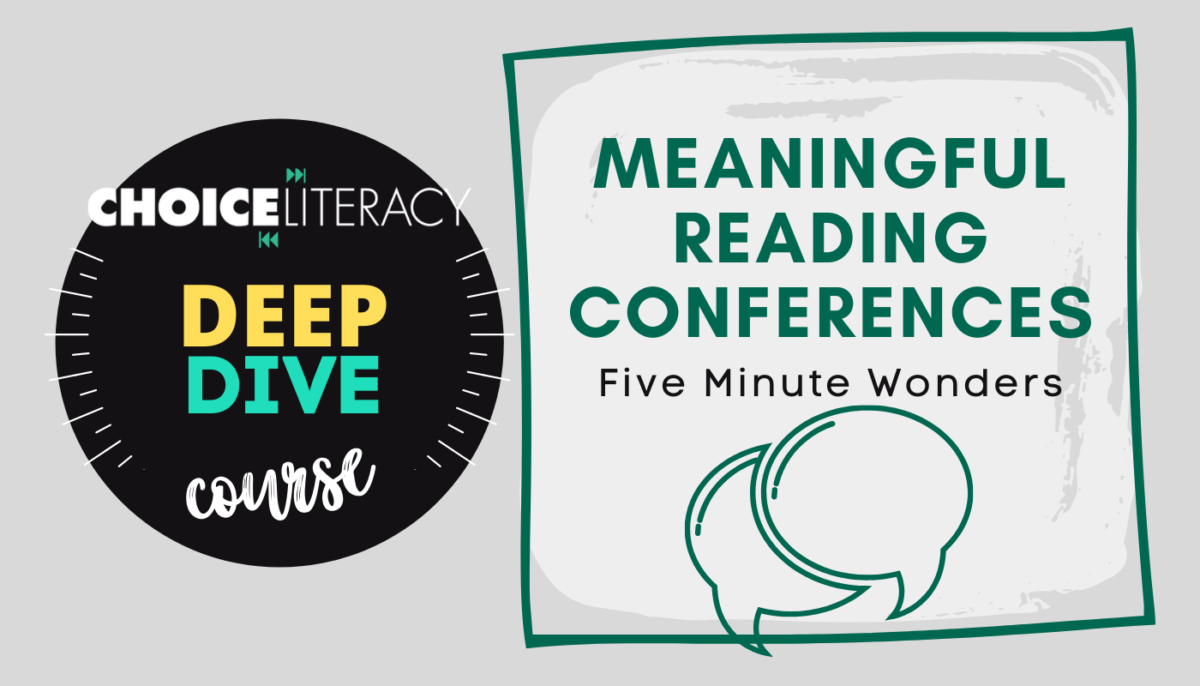 Meaningful Reading Conferences
5 Minute Wonders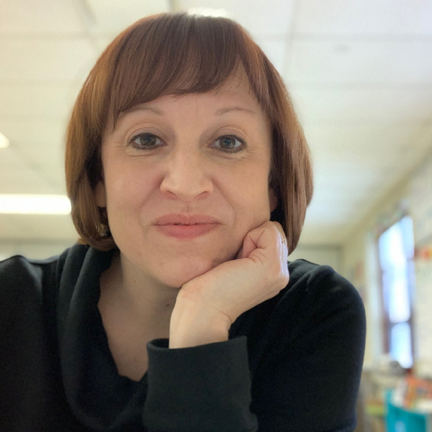 Instructor
Christy Rush-Levine
Enroll in this Course
Menu
Meaningful Reading Conferences
Details
There is never enough time in middle school classrooms—to share all the books you love, to write with conviction and passion about them, and especially, to talk one-on-one with students about how they are growing as readers.
And yet, even if it is not possible to do it all, it is possible to have plenty of thoughtful, rewarding, and rich conversations with students about books.
Christy Rush-Levine takes you into her middle school classroom and shares the strategies and techniques she uses with her students to deepen their reflection and understanding of books while conferring. And this is all done in five minutes or less without feeling rushed or constrained by a protocol.
What You'll Learn
a four-step format for reading conferences
expectations for middle school written response to reading
how to establish a culture of daily reflection
daily routines for a middle school reading workshop
how to stock and build interest in a classroom library
What You'll Get
seven keynote lesson presentations
access to 50+ site articles and videos to deepen your learning
PDFs to help you plan for reading conferences
Book Talk Template and Reflection Form to scaffold students
A Certificate of Completion indicating six hours of professional learning
More Details
How is this possible? It begins with clear expectations and a simple four-step format:
Establish where the student is in their current book.
Consider their most recent reading responses.
Link current reading to past choices.
Set a goal based on strengths and interests.
This course will take you into Christy's classroom as she confers with students. Several videos highlight the different needs, strengths, and interests of her diverse students.
Once Christy explains the protocol and shares video examples, you'll be left with many questions:
What are the expectations for written response to reading?
How can you establish a classroom culture with daily thoughtful reading reflection?
What are the daily routines in the reading workshop?
What lessons and activities help students develop reading-response and reflection skills?
How do you teach students to make smart book choices?
How do you stock and build interest in the classroom library?
The rest of the course will answer these questions, delving into all the ways a reflective reading workshop is essential for high-quality reading conferences. Christy will share lessons, templates, and video examples from her classroom. Other accomplished middle school teachers and coaches have also contributed print and video features to the course.
Yes, you can have quick, smart, and thoughtful reading conferences with every student in your middle school classroom. And in the process, you'll be helping everyone in the reading community build skills and a passion for reading that they will use their whole life long. (Course created in 2018.)
This course is included with Classic Classroom, Literacy Leadership and Literacy Team memberships.
Course Curriculum
1
Meaningful Reading Conferences: Introduction
Christy offers an overview of the four-step reading conference.
2
Meaningful Reading Conferences: Launching the Year
Christy shares how she establishes a culture of reflective reading.
3
Meaningful Reading Conferences: Whole-Group Instruction
Christy  leads us to consider the way whole group instruction empowers meaningful reading conferences.
4
Meaningful Reading Conferences: Individual Instruction
Christy guides us in supporting student written response to texts.
5
Meaningful Reading Conferences: Supporting Student Ownership
Christy explains ways to support student ownership, including book talks and To Be Read lists.
6
Meaningful Reading Conferences: Classroom Library
Christy explains the importance of a classroom library. Stocking and maintaining a classroom library is a foundation to having meaningful reading conferences.
7
Meaningful Reading Conferences: Staying True
Meet Your Instructor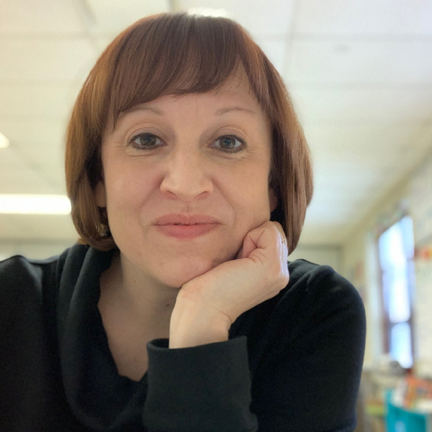 Instructor
Christy Rush-Levine
Anyone can slay a dragon, he told me, but try waking up every morning and loving the world all over again. That takes a real hero. —Brian Andreas
Loving the world over and over again does not sound particularly heroic, but it does sound like meaningful work. Christy Rush-Levine has been a middle school language arts teacher since 2000, a Choice Literacy contributor since 2014, and a college instructor since 2017. And she has been working on loving the world all over again each day since 1978.
Christy lives and works in a suburb of Chicago with her husband, Mark Levine, who is also a middle school teacher. They have a joyful pup named Santiago, named after the fisherman in Hemingway's The Old Man and the Sea, but he prefers to go by Yago.
Christy blogs at interstice: not the lines; the spaces between. She can be found on X (formerly known as Twitter) (@CRushLevine) and Instagram (@rushreads and @rushcl).
Enrollment Options
Course Only

$59.00
Purchase Access

Membership

Get access to this course and other Choice Literacy courses with membership.

View Options