Life's too short for bad coffee.
—Gord Downie
The Best Cup of Coffee
There is a phenomenal coffee shop in my town, and my favorite coffee is a honeycomb lavender latte. The coffee is made with fair trade beans and the honey is locally sourced. I wish we could meet for a cup and a chat.
One morning I was wishing the coffee shop opened a lot earlier because I think I would be a better writer if I started the day with a honeycomb lavender latte. It's really the best cup of coffee, I thought. 
As I sipped my own coffee, I realized that it was tasty, too. In fact, it really was the best cup of coffee to start the day. It is made with fair trade freshly ground beans and a touch of cream. I began to wonder what would happen if every day I expected to drink the best cup of coffee.
The next day, I tested my theory. I poured a cup of coffee, took a sip, and said out loud, "This is the best cup of coffee." Every day I repeated the process. Do you know what happened? Every day I drink the best cup of coffee.
It was a small move that changed the course of my day in mighty ways. I look forward to the best cup of coffee each morning. I am glad to start the day with gratitude, rather than the discontentment of wishing for something different.
This week I am in love with the articles because they exemplify little things that make a mighty difference for teaching readers and writers.
Shine on,
Ruth Ayres
Editor in Chief


Bitsy Parks finds even the dreariest days in her first-grade classroom are infinitely more enjoyable because she's built in routines for expressing gratitude. This article was first published in 2020.
Every teacher wants to be more inclusive. But where do you begin? Melanie Meehan presents three practical starting points. This article was first published in 2019. 
If you want to bring everyone in your school together around writing, you can't beat the simplicity and fun of six-word memoirs. Jennifer Schwanke describes how she sparked enthusiasm for the project in her school. This article was first published in 2019.
NEW ANNOUNCEMENT: We are thrilled to announce NEW live virtual events. Join our contributors in a live virtual series to nourish your professional learning all school year and have access to the recordings until June 30, 2023.  
ANNOUNCEMENT: We are pleased to offer a monthly membership for Classic Classroom. This is the perfect way to get a taste for the site without a yearlong commitment. Click here to find out more about membership options.
---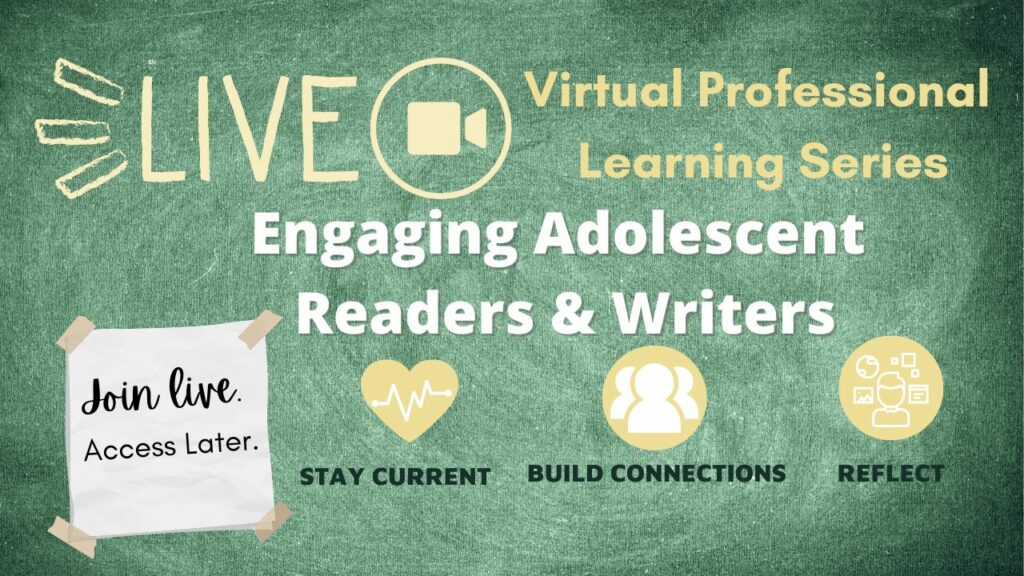 Let's face it: There are few places to find authentic information for teaching middle school readers and writers. We've gathered four secondary contributors who carry full-time contracts with schools. You're not going to find gimmicks, and you are definitely not going to get packets with empty promises for engaging your students. Instead, you'll find practical ideas that are tried and true in a classroom like yours. 
Engaging Adolescent Readers and Writers is a four-part live virtual series with Christy Rush-Levine, Tara Barnett with Kate Mills, Leigh Anne Eck, and Gretchen Schroeder.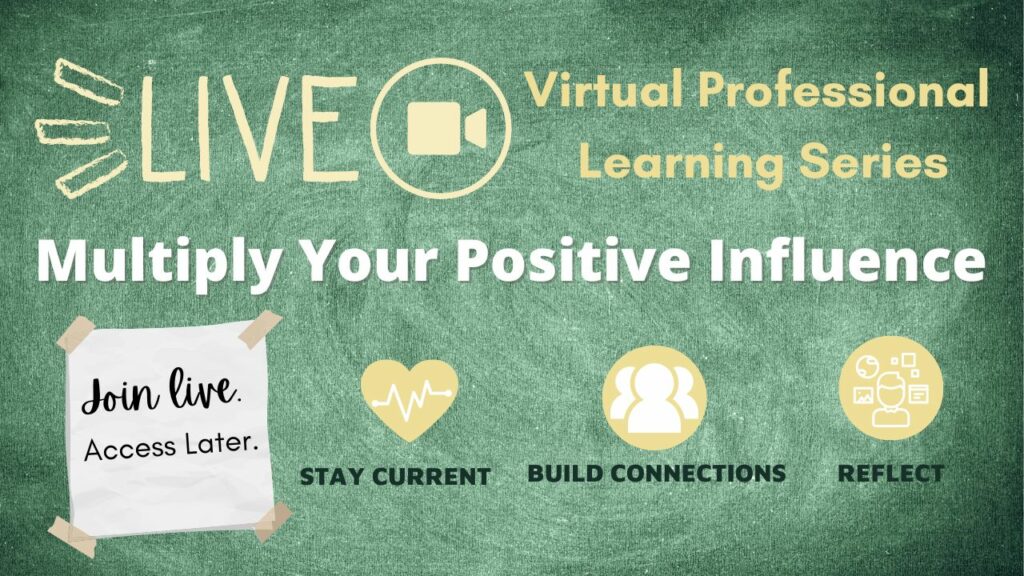 Too often there are educators in solitary positions wondering if they make any difference at all. Perhaps you are an instructional coach or a reading specialist. You are well respected among your colleagues and often join a variety of team meetings. Yet you don't feel like you have a team of your own. 
That stops now! At Choice Literacy we believe in the power of connection and collaboration. This year join a network of other instructional influencers who are dedicated to multiplying their positive influence in their schools or districts. 
Multiply Your Positive Influence is a virtual professional learning series with four sessions led by Matt Renwick, Heather Fisher, Dana Murphy, and Kate Mills with Tara Barnett.

New members-only content is added each week to the Choice Literacy website. If you're not yet a member, click here to explore membership options.
Bitsy Parks wanted to create an intentional read aloud routine that responded to student interests and needs as readers. She shares the way her responsive selection of books led to spontaneous (and powerful) text sets.
Tara Barnett and Kate Mills share the way a lending library can provide an additional resource for teachers and community members to quickly get the books they need. The offer practical steps to make the lending library a go-to resource as well as a template to track the monthly book highlights. 
Tammy Mulligan leads us through troubleshooting the difficult parts of launching hands-down conversations. This is the third installment of a three-part series about launching hands-down conversations.
In this new video, Dana Murphy shares ways to nourish a sense of belonging in all students.

New members-only content is added each week to the Choice Literacy website. If you're not yet a member, click here to explore membership options.
David Pittman explains the improv roots of the phrase "Yes, and…" and applies it to a coaching conversation that will lift professional conversations to a new level. 
In this Coaching Minute, Kate Mills and Tara Barnett share ways to stay sharp with professional reading.
In this encore article, Heather Fisher leads us in realizing the power of wall displays, and offers a reflection guide so all school leaders can make their walls talk in positive ways.
Quote It:
People underestimate their capacity for change. There is never a right time to do a difficult thing.
—John Porter
That's all for this week!