Do not wait until the conditions are perfect to begin. Beginning makes the conditions perfect.
—Alan Cohen

In Motion
Last February I broke my ankle and was not allowed to bear weight on it until I began physical therapy at the end of April to set my body back in motion. 
For more than two months I attended physical therapy sessions twice a week and was diligent about doing a lengthy daily exercise routine at home. I made fast gains and was able to progress to walking on my own without a limp. My energy began to return, and I was able to add slow walks back to my routine.
Then I needed another surgery. It was nearly four weeks that I was resting my leg instead of attending physical therapy. I returned to physical therapy at the end of July, and have experienced Very Slow progress. (So slow that it is necessary to capitalize "very slow"!)
I am attending to an attitude of gratitude for all that my body can do, while at the same time fighting the frustration that is inevitable with not having the strength to do the things I want to do. I am struck by the way I felt like I was doing things right when I made fast progress, yet felt like I was doing things wrong when I made slow progress. 
Adam, the physical therapist, is wise beyond his years. Not only does he know the exercises and routines I need, but he also knows how to encourage me. "Everyone develops strength at different rates," he said. "We just have to figure out what works best for you and then give it the time it takes."
I let it soak in as I completed the zillionth calf raise. "It's like kids learning to read," I said. "It doesn't happen at the same speed for everyone."
Adam nodded. "Exactly. That's exactly how it is. It just takes longer for some people."
I'm patient when kids are developing the strength and stamina for reading. We watch what students do (or don't do) and make adjustments to our instruction. We adjust to meet each student at their own points of need. We give them time. 
But first, we set things in motion. We trust students to begin. This week we look at setting important things in motion for a school year—plus more, as always.
Shine on,
Ruth Ayres
Editor in Chief


Deb Gaby helps students transition back to school with minilessons that give children a strong sense of the purpose of literacy workshops. This article was first published in 2014. 
Launching a sort with primary students early in the year begins not with words, but with leaves for Max Brand. This article was first published in 2014. 
Sending books home with young readers is essential. Cathy Mere gives lots of practical tips for designing a take-home books program and communicating with families about what young readers need. This article was first published in 2019.
NEW ANNOUNCEMENT: We are thrilled to announce NEW live virtual events. Join our contributors in a live virtual series to nourish your professional learning all school year and have access to the recordings until June 30, 2023.  
ANNOUNCEMENT: We are pleased to offer a monthly membership for Classic Classroom. This is the perfect way to get a taste for the site without a yearlong commitment. Click here to find out more about membership options.
---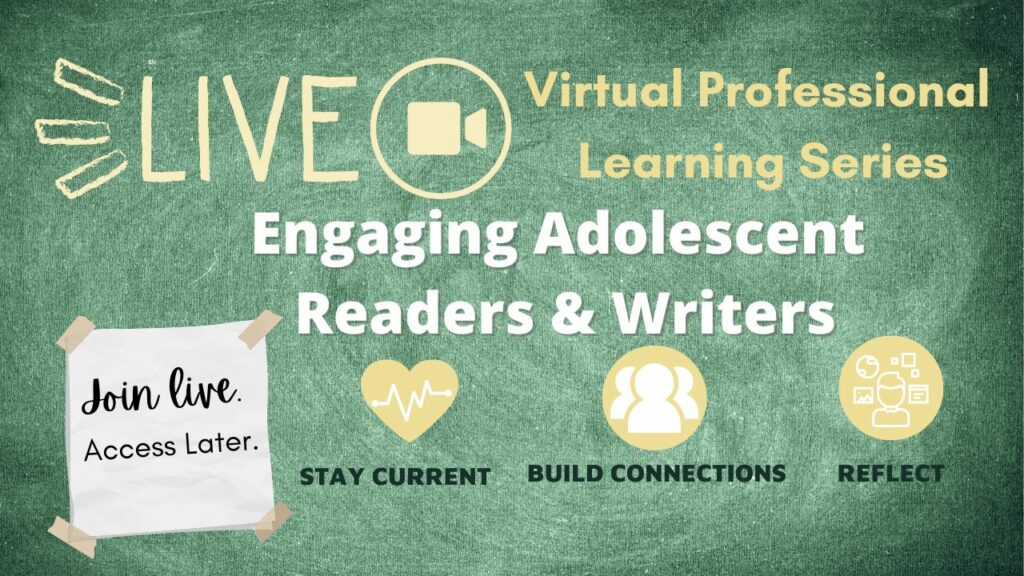 Let's face it: There are few places to find authentic information for teaching middle school readers and writers. We've gathered four secondary contributors who carry full-time contracts with schools. You're not going to find gimmicks, and you are definitely not going to get packets with empty promises for engaging your students. Instead, you'll find practical ideas that are tried and true in a classroom like yours. 
Engaging Adolescent Readers and Writers is a four-part live virtual series with Christy Rush-Levine, Tara Barnett with Kate Mills, Leigh Anne Eck, and Gretchen Schroeder.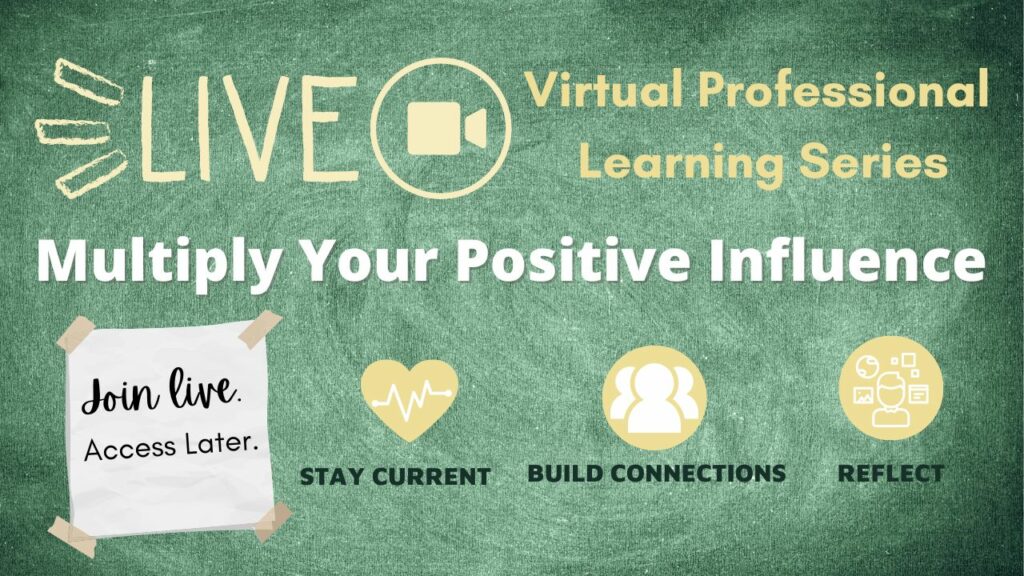 Too often there are educators in solitary positions wondering if they make any difference at all. Perhaps you are an instructional coach or a reading specialist. You are well respected among your colleagues and often join a variety of team meetings. Yet you don't feel like you have a team of your own. 
That stops now! At Choice Literacy we believe in the power of connection and collaboration. This year join a network of other instructional influencers who are dedicated to multiplying their positive influence in their schools or districts. 
Multiply Your Positive Influence is a virtual professional learning series with four sessions led by Matt Renwick, Heather Fisher, Dana Murphy, and Kate Mills with Tara Barnett.

New members-only content is added each week to the Choice Literacy website. If you're not yet a member, click here to explore membership options.
Tammy Mulligan shares the steps to encouraging hands-down conversations in the first days of the school year. This is the second installment of a three-part series about launching hands-down conversations.
Melissa Styger slows down the launch of the classroom library to ensure it is a valuable resource all year.
Lisa Mazinas reminds us of the importance of independent reading and how to set it in motion.
In this video, Bitsy Parks gives direction in beginning a community circle with primary learners.
In this encore video, Franki Sibberson shares how she integrates student choice and collaboration into reading response during daily read alouds in her fifth-grade classroom. The book she is reading is The Girl Who Drank the Moon.

New members-only content is added each week to the Choice Literacy website. If you're not yet a member, click here to explore membership options.
In this Coaching Minute, David Pittman encourages instructional coaches to get out of the office in the early days of the school year. He offers several practical suggestions for how to set the tone for healthy relationships.
Tara Barnett and Kate Mills offer sound advice and practical actions to maintain collaborative relationships when harsh words are spoken in professional settings. 
In this encore Coaching Minute, instructional coach Holly Wenning shares ways to invite secondary teachers to work alongside a coach.
Quote It:
Challenges are gifts that force us to search for a new center of gravity. Don't fight them. Just find a new way to stand.
—Oprah Winfrey
That's all for this week!