Healing takes time, and so does not healing. Choose how you spend your time wisely.
—Lalah Delia

Renewing Energy

In 2006 I gave up New Year's resolutions and selected a word to live by each year. Over time I've curated a collection of meaningful words that drive my decisions about how to spend time and how to be in the world.  
This year my word is anew. It is a year when I know there is an otherworldly sense of humor, because I've spent most of the year s-l-o-w-l-y recovering from a significant ankle injury. Rather than feeling anew, I feel stagnant. 
Perhaps that is why Gretchen Schroeder's article "Renewing Energy in the Classroom" resonated with me. She opens her article with these words:
According to the first law of thermodynamics, the total energy of the universe remains constant. I found this to be a comforting thought. I don't have to create energy for my students; they already have it. What I can do is find ways to convert their potential energy into the energy of motion.
I think a lot of us are seeking more energy, which is why I am grateful to compile this week's collection of articles about renewing student energy—plus more, as always!
Shine on,
Ruth Ayres
Editor in Chief

Melissa Styger invites colleagues and family members into the classroom to share their writing process with students. It is an excellent way for writers to inspire writers.
Ruth Ayres shares how she was always someone who wrote—until she became a teacher. Getting back into writing was all about motivating her reluctant students.
We are happy to announce NEW live virtual events. Join our contributors in a live virtual series to nourish your professional learning all school year and have access to the recordings (and additional resources) until June 30, 2023. 
These live virtual events make me giddy! For one week you can view the first session of Engaging Adolescent Readers and Writers for free! View Creating Welcoming Spaces and Routines to Inspire Readers and Writers with Christy Rush-Levine and access the additional resources. 
Engaging Adolescent Readers and Writers is for secondary language arts teachers. View the first session for free! 
Multiply Your Positive Influence is for literacy leaders.
Bridging Literacy Practices is for anyone who wants to reflect on how to bridge literacy instruction and Science of Reading information.
---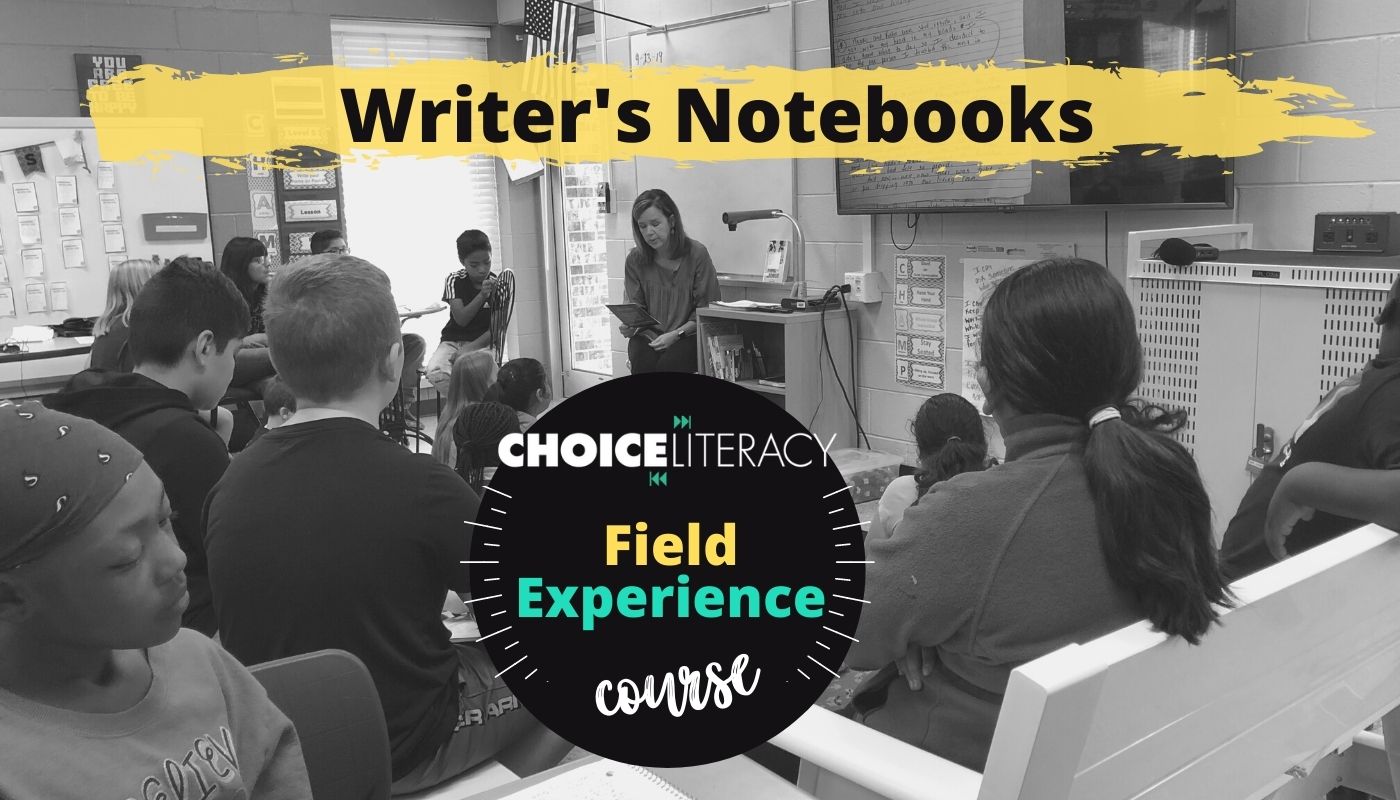 New members-only content is added each week to the Choice Literacy website. If you're not yet a member, click here to explore membership options.
 Gretchen Schroeder finds ways to increase the energy students have for doing work in her classroom. Her practical tips are useful for all students.
Katherine Sokolowski encourages teachers to take time for students to individualize the writing process and enjoy fiction writing by engaging in National Novel Writing Month. 
Choice Numeracy. We all know mistakes are part of learning and safe environments for risk taking allow students to grow, but how do you take the sting out of making mistakes? David Pittman offers advice on ways to normalize mistakes in math.
 In an encore video, Ruth Ayres shares different ways writers can enter a writing project.

New members-only content is added each week to the Choice Literacy website. If you're not yet a member, click here to explore membership options.
Lisa Mazinas gives a structure for post-conference conversations. These talking points are the perfect place to begin.
In this video, Dana Murphy shares the importance of high visibility for reading interventionists and other instructional influencers in non-classroom positions. 
In this encore article, Heather Rader explores the fine art of asking specific questions during coaching debrief sessions.
Quote It:
The energy of the mind is the essence of life.
—Aristotle

That's all for this week!