What we do at NASA is inspiring. It's reaching, it's visionary, and it inspires people on Earth to try hard things.
—John M. Grunsfeld
&;
Figure Things Out
My son Sam is on the Physics and Engineering Team at the high school. Recently, they were one of 57 teams, out of 600, to win the NASA TechRise Student Challenge. Now they get to build their designs and launch their experiments on a NASA-sponsored flight.
This has been exciting, especially since Sam is not a kid who gets excited about school. Although his test scores would tempt you to offer him more challenging work or shove college admittance applications into his hands, you would soon find that he is not compliant. He doesn't feel a need to please a teacher or prove learning through mindless questions or rote worksheets.
This week's collection of articles has me thinking a lot about kids like Sam. We have a set of standards to teach and a group of kids who come from different experiences, with varied aptitudes and unique capacities. What if kids had choice and ownership in showing their mastery?
For years Sam avoided homework, or completed homework under forced conditions, only to throw it in the trash can at school rather than turn it in to the teacher. (He had strong principles about doing what he deemed busywork.) We had to swallow our pride as he consistently brought home low grades on his report cards. Then, during his freshman year, a switch flipped. He began bringing home grades that reflected what the test scores say about his ability.
"What changed?" I asked him at the end of the school year.
"I decided to play the game," he said. "It's easier to just do what they want and get the grades."
Although happy that there were no longer heated discussions about homework, or rather the lack thereof, I was a little sad to know he was still so hard-hearted about school. Compliance doesn't offer the conditions for curiosity, creativity, or passion.
So, on a Friday night when he passed on a movie to work on a school project, I didn't hide my shock. Although Sam now brings home solid grades, his terms are to never work on schoolwork outside of school hours or attend awards banquets for honor roll. If forced, he promised, he will make sure to never get an invitation.
"What schoolwork do you have to do?"
"I need to research our NASA experiment. I also want to design a few protocols."
"Was it assigned?" I asked.
"Not exactly," he said. "We just need to figure out some things."
I walked away from our conversation wondering what would happen if kids were allowed "to figure out some things" more often in school.
If you've ever thought this, then I'm sure you'll find this week's collection as interesting as I do. What's even more fascinating is that the collection spans grade levels.
This week we look at student-led learning, plus more—as always.
Shine on!
Ruth Ayres
Editor in Chief
---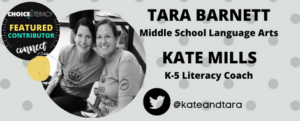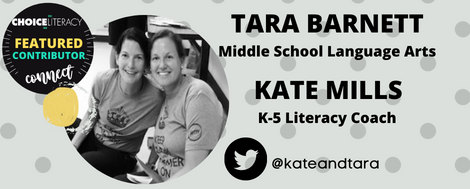 Tara Barnett and Kate Mills are longtime contributors to Choice Literacy. They met while co-teaching a fourth-grade class, and experienced the powerful effects of professional collaboration on both themselves and the students in the classroom. Tara is now a middle school literacy teacher, and Kate is a K-5 literacy coach. Though they're no longer in the classroom together, they still depend on each other for professional reflection and growth, and meet up for weekly runs. You can find them on Twitter, @taraandkate.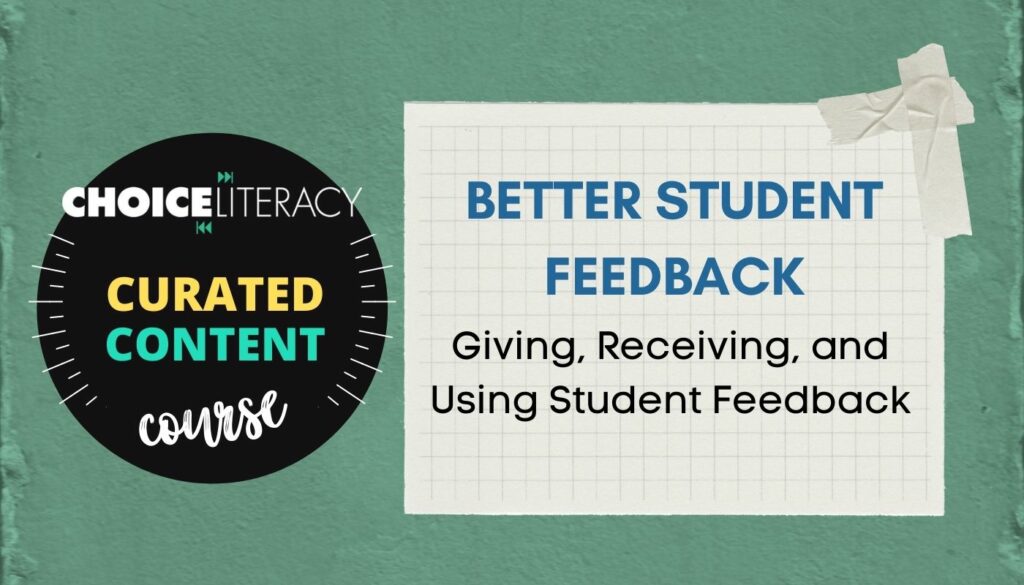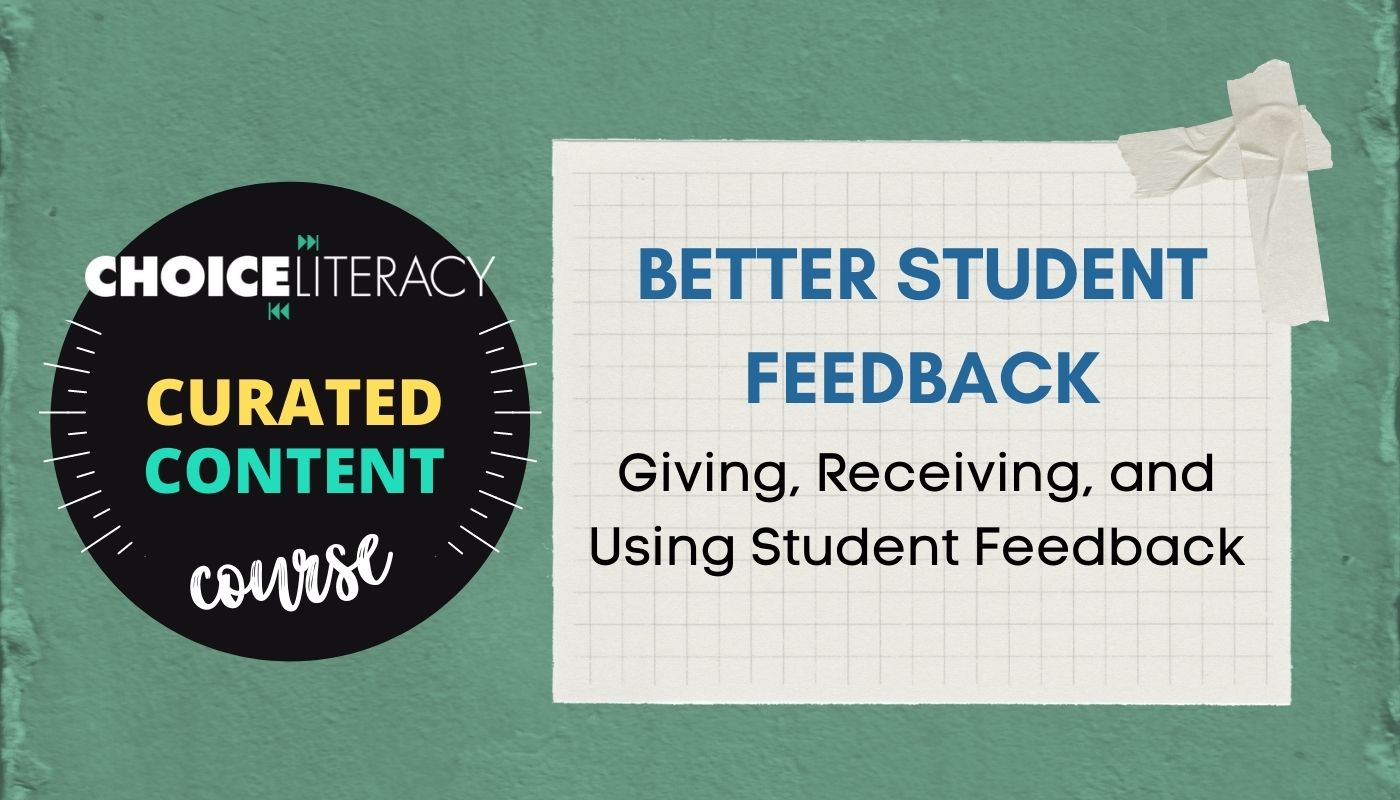 Ruth Ayres shares a wealth of resources from Choice Literacy contributors focused on the power of giving and receiving student feedback. This course is divided into four short sections, each tackling a different aspect of giving, receiving, and using student feedback.

New members-only content is added each week to the Choice Literacy website. If you're not yet a member, click here to explore membership options.

New members-only content is added each week to the Choice Literacy website. If you're not yet a member, click here to explore membership options.
Josie Stewart and Hannah Tills help navigate the tricky situation coaches can find themselves in when their advice to a new teacher may conflict with other voices. By emphasizing the value of different voices, we can empower educators to do the work that best aligns with their beliefs and suits their learners.
In a Coaching Minute, instructional coach Holly Wenning offers advice for navigating tough conversations.
Julie Mason shares principals' best tips for keeping cool during hard conversations.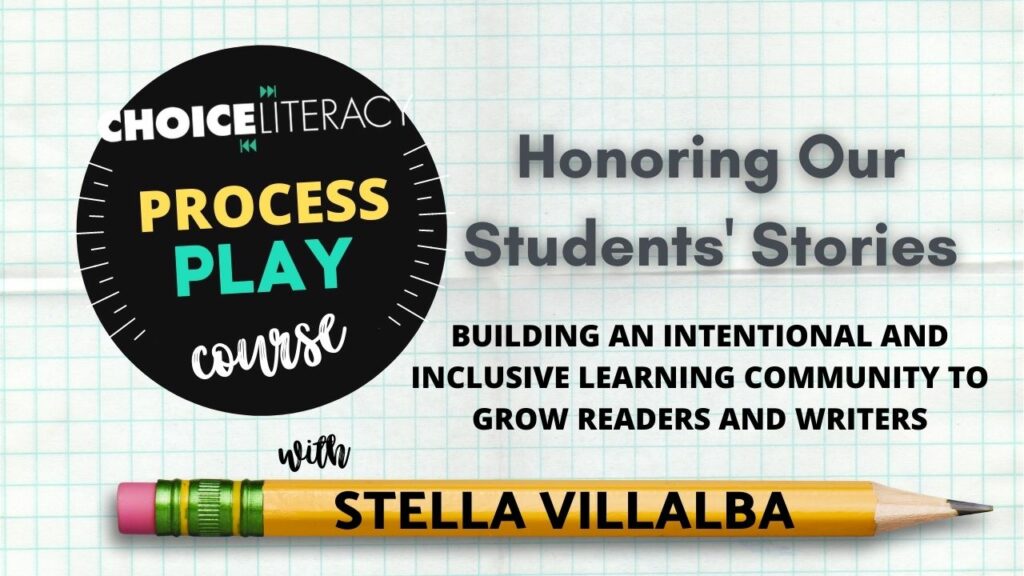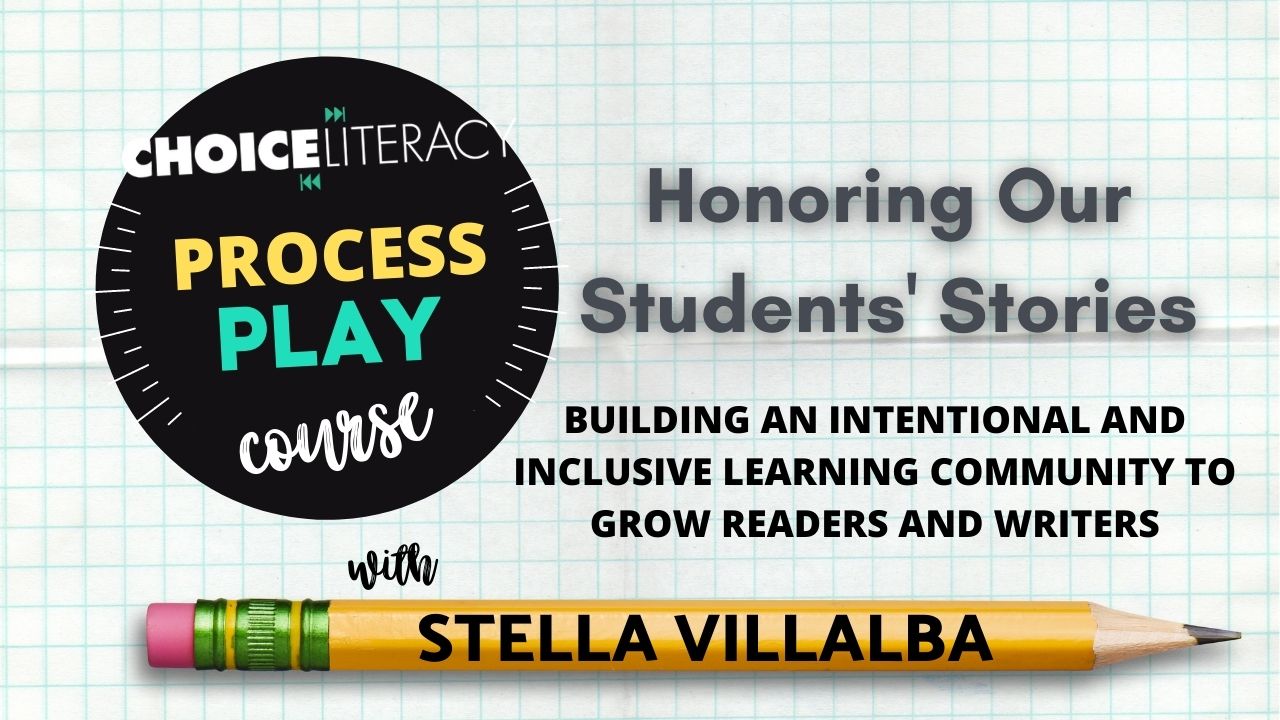 Stella Villalba teaches us how to discover, honor, and share student stories throughout the school year. With special attention to English learners, Stella walks educators through a process to intentionally honor the past and present of all students.
Quote It:
The soul is healed by being with children.
—Fyodor Dostoyevsky
That's all for this week!