Healing may not be so much about getting better, as about letting go of everything that isn't you—all of the expectations, all of the beliefs—and becoming who you are.
—Rachel Naomi Remen
Allow Things to Unfold
A total of 798 steps per day has been my average step count in the last two weeks. It's an accurate count, not shortchanged from losing my watch or some random tech malfunction.
I'm used to having 798 steps before 5:00 a.m.
That was before I broke my ankle, before ankle surgery, before learning that it will be two to three months before I can run again.
If you've been following along with my Big Fresh essays and listening to the podcast, then you know I've been developing the identity of being  a runner. It's been hard to accept the reality that I'm not progressing toward my goal of being a runner.
Yet, as an eternal optimist, I'm sure that things are going to be better tomorrow. I just know that I can use positive thinking to return to normal. And, each day I find myself confined to elevating and icing my ankle because this is the speediest way to heal.
I have a lot to learn about embracing rest and allowing the healing process to unfold naturally. There are some things you cannot force; you can only create conditions that allow it to unfold.
Forming a reading identity is one of these things. I am excited about this week's collection of articles because they will help create conditions needed for students to grow as readers. Melissa Quimby shares an article that helps her students get to the heart of their own identities as readers. They creatively name the kinds of readers they are. Featured contributor Mandy Robek offers ways to revamp your classroom library to energize readers. Christy Rush-Levine explains special shelves in her classroom library to snag graphic novel, poetry, and nonfiction readers.
Having plenty of time to think since I'm not stacking steps has me lingering in this week's collection. I've always been a reader, and as I think more deeply about my reading identity, I realize I'm a reader who loves an underdog story. Give me a story line where someone overcomes, and you'll have my attention every time.
This week we look at forming reading identities, plus more—as always.
Shine on!
Ruth Ayres
Editor in Chief
---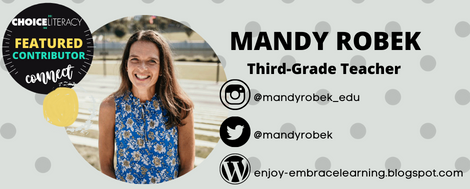 Mandy Robek has been teaching for over 20 years. She has taught kindergarten, first, and second grade, and currently teaches third grade, where she finds guiding readers and writers fascinating. Mandy has degrees from the State University of New York College at Buffalo and The Ohio State University. You can follow Mandy at her blog Enjoy and Embrace Learning, on Twitter @mandyrobek, and on Instagram @mandyrobek_edu.

As a thank-you to Mandy and for all that she contributes, Choice Literacy made a donation to Creative Growth, a nonprofit that advances the inclusion of artists with disabilities. This is the studio where Judith Scott created.
Last month, Choice Literacy honored featured contributor Brian Sepe with a donation to Turn Two for Youth, a nonprofit charity that collects and refurbishes baseball equipment for youth in poverty.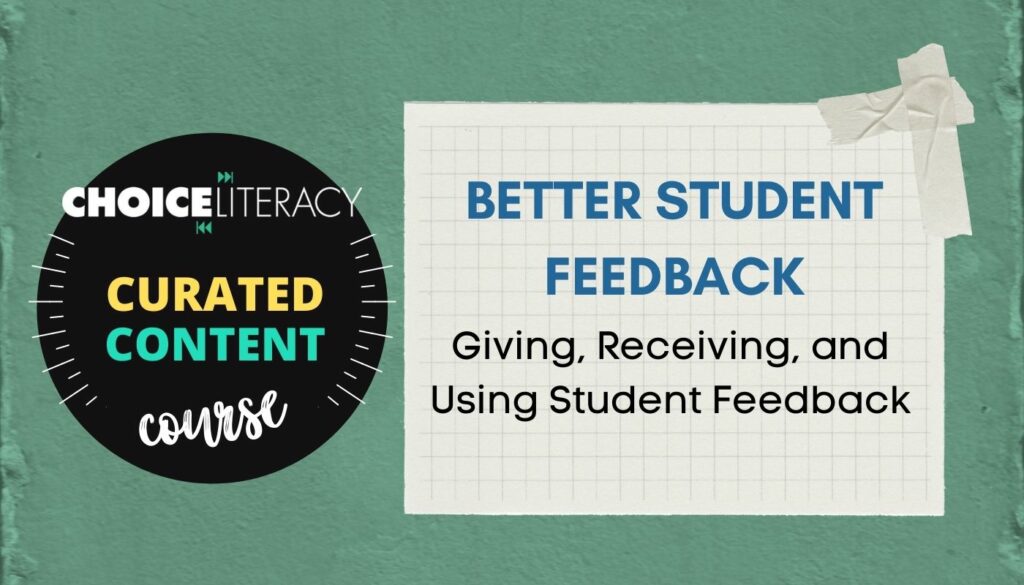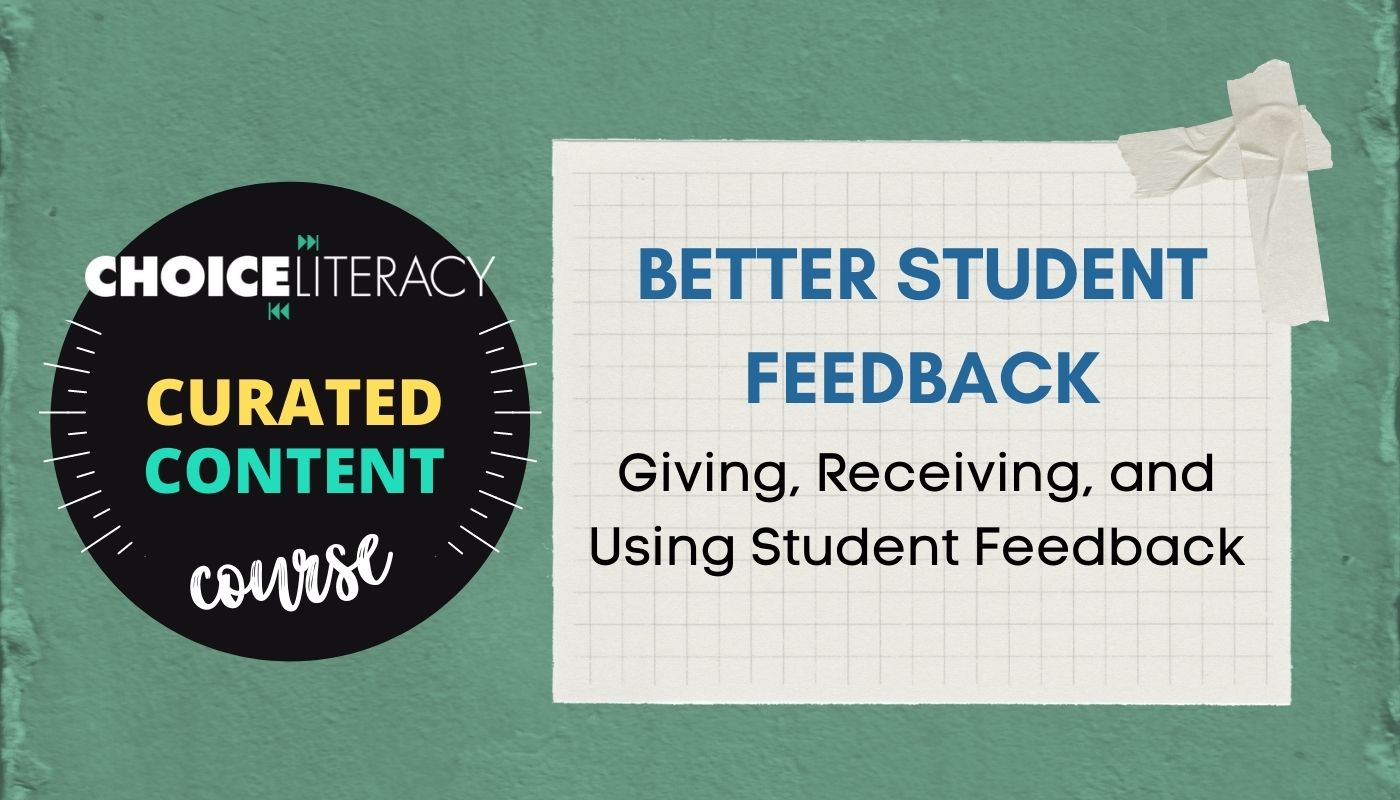 Ruth Ayres shares a wealth of resources from Choice Literacy contributors focused on the power of giving and receiving student feedback. This course is divided into four short sections, each tackling a different aspect of giving, receiving, and using student feedback.

New members-only content is added each week to the Choice Literacy website. If you're not yet a member, click here to explore membership options.

New members-only content is added each week to the Choice Literacy website. If you're not yet a member, click here to explore membership options.
Stella Villalba is committed to having teachers share picture books during professional development sessions to deepen their reading identities and enhance their choices of picture books to use in their classrooms.
In a Coaching Minute, Inga Omondi encourages asking questions during meetings to determine how a vision needs to be clarified.
Keeping excitement for the next book to read can be a challenge. This PD2GO offers two ideas to sustain energy for independent reading. Melissa Quimby shares a creative and practical idea for students to name their reading identities. Christy Rush-Levine offers a tried-and-true practice of offering book talks so students can create a robust "To Be Read" list.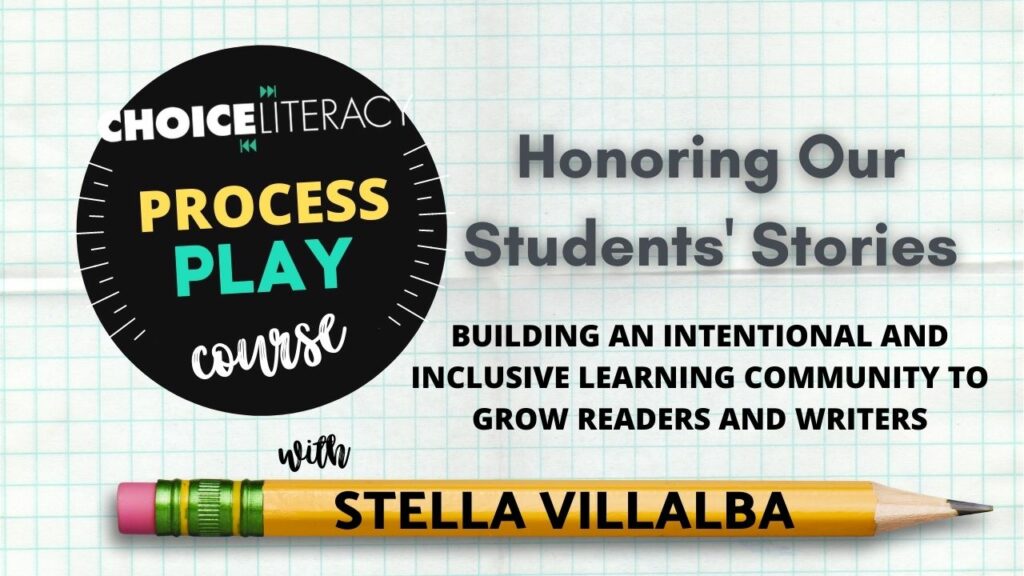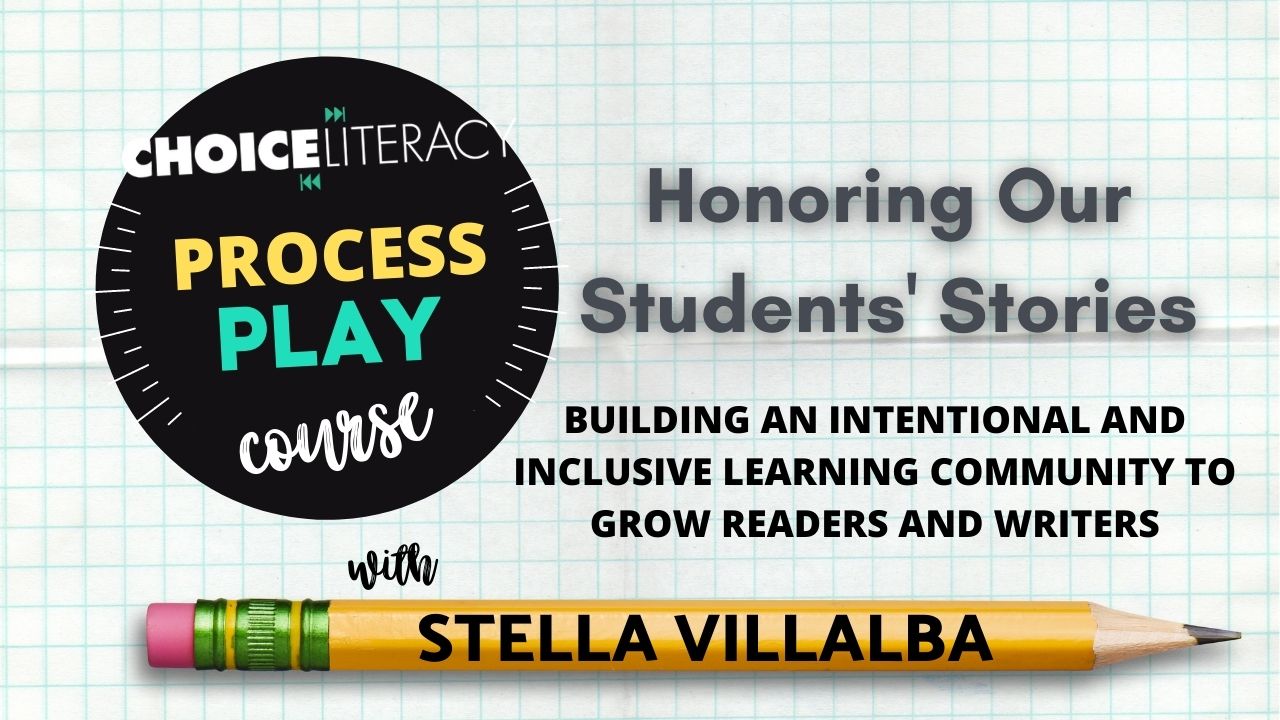 Stella Villalba teaches us how to discover, honor, and share student stories throughout the school year. With special attention to English learners, Stella walks educators through a process to intentionally honor the past and present of all students.
Quote It:
The soul is healed by being with children.
—Fyodor Dostoyevsky
That's all for this week!