I define connection as the energy that exists between people when they feel seen, heard, and valued; when they can give and receive without judgment; and when they derive sustenance and strength from the relationship.
—Brené Brown

Connection Over Correction
I'm reading The Energy Bus: 10 Rules to Fuel Your Life, Work, and Team with Positive Energy by Jon Gordon with a team from a local education service center. I've enjoyed the focus on positive leadership, so when I saw Jon Gordon was on the Craig Groeschel Leadership Podcast, I quickly tuned in. 
During the episode, Jon discussed the importance of moving from a "tough love" approach to a "love tough" approach. As a logophile, I was drawn to this play on words, and because I'm also someone who has learned to love hard-to-love people, this concept began dancing in my mind.
If you look up tough love, you'll find a dictionary definition that means to insist on someone taking responsibility for their actions. It is usually used in reference to an addict or criminal, although many times it is used to encourage parents to enforce boundaries for children.  
The idea to love tough is different. At first it made me think that we must learn to love those who are tough. Statistics are showing that our classrooms are filled with more kids who are anxious, lonely, and sad. Challenges and hardships are increasing, making it even more difficult for students to thrive. 
As the combination of words—love tough—continued to tumble in my mind, I realized it can also be a reminder to be strict with myself when loving those who are hard to love. Love tough could mean I am kind when others are not.
Our youngest son was adopted at birth. He was the first child to join our family, which creates a unique dynamic. Very few youngest children are also the first child in a family. He doesn't experience the same challenges with attachment and trust that his siblings who were adopted as older children do. Additionally, he often takes the brunt of the anger from his siblings. 
In these moments, I offer us both a reminder by saying the beginning of a popular phrase aloud: People who need the most love…
Sam will roll his eyes and through clenched teeth finish the sentence: show it in the most unloving of ways. 
When we "love tough," it can sometimes feel as though we are letting others be irresponsible. This isn't the truth though. Loving tough allows for relationships to be strengthened through connection and care.  
Connection matters more than correction. This week we look at extending empathy to help children thrive and learn—plus more, as always.
Shine on,
Ruth Ayres
Editor in Chief

Your leadership moves in the direction of your strongest thoughts. Unfortunately, it's easy to focus on the negatives and head in the wrong direction. Best-selling author Jon Gordon dives into the science of optimism and positivity in leadership in this episode of the Craig Groeschel Leadership Podcast.
Tara Barnett and Kate Mills use the Sara Bareilles song "Brave" to help fourth-grade students move from bed-to-bed stories to more emotive writing early in the year.
Are you looking to engage with a community of instructional influencers? Join me on LinkedIn to continue conversations from the Big Fresh and connect with other educators who are just as smart and funny as you are.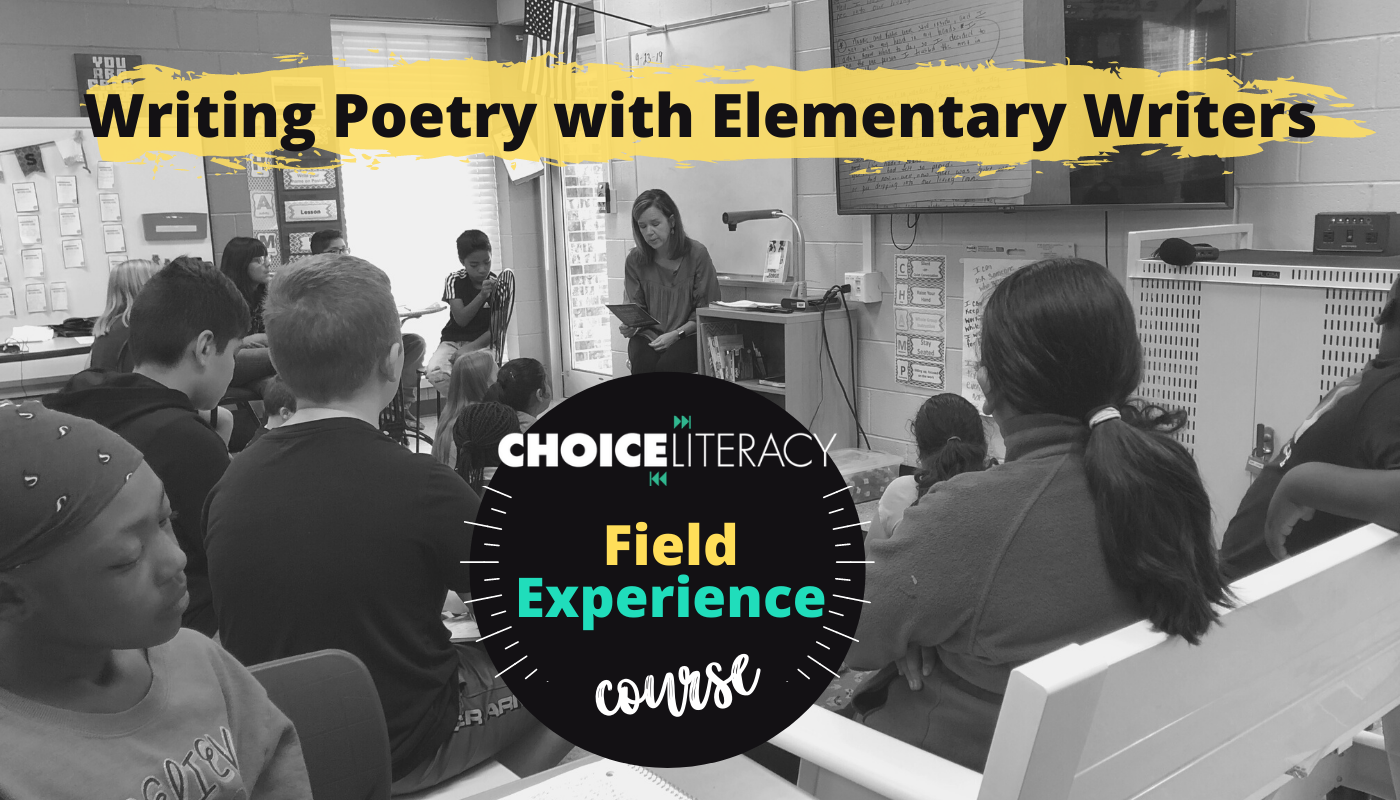 New members-only content is added each week to the Choice Literacy website. If you're not yet a member, click here to explore membership options.
Becca Burk gives the science behind mistakes and growth, and offers suggestions for ways to use mistakes as a means to help students become critical thinkers and problem solvers.
Ruth Ayres shares three mindsets to help teachers prioritize connection over correction when teaching writers.
In a video, Gail Boushey and Joan Moser help second-year teacher Carrie declutter a storage area in May, talking through decisions about what to keep and what to throw away, and simple tricks for dressing up shelves. 
We all know that mistakes are part of learning and that safe environments for risk-taking allow students to grow, but how do you take the sting out of making mistakes? In an encore article, David Pittman offers advice on ways to normalize mistakes in math.

New members-only content is added each week to the Choice Literacy website. If you're not yet a member, click here to explore membership options.
Hannah Tills and Josie Stewart give practical ways instructional coaches can refuel their energy levels.
This PD2Go focuses on intentionally developing a mindset for looking at student writing by pairing an article by Heather Fisher and a video by Ruth Ayres. 
Recently, the National Center for Educational Statistics reported the largest average decline in reading scores since 1990, and the first-ever drop in math. How can we reverse these trends and improve student outcomes? Brian Johnson has designated three focus areas that can help educators: affirming students, cultivating student-centered culture, and reimagining the physical classroom environment. 
Quote It:
Don't confuse activity with productivity.
—The Craig Groeschel Leadership Podcast
That's all for this week!