When in doubt, overdress.
—Vivienne Westwood
Plenty of Time?
My son Jordan is a senior, and on the Wednesday before prom he received a manila envelope in the mail. "What's that?" I asked.
"My suit for prom," he said.
"Prom? You said you weren't going."
"I changed my mind. Raven and I decided it will be a lot more fun without dates. And we get to wear whatever we want." He ripped open the package to reveal a three-piece white suit. "It was less than a hundred dollars," he said, clearly proud of himself. I tried not to cringe while thinking about it not being an ethical clothing product.
He took his suit upstairs and I continued cooking dinner. In a few minutes he was back downstairs with the vest, jacket, and pants on. "What do you think?" he asked.
"Are you going to wear a shirt?" I asked.
"Duh," he said. "I meant about the pants. Do you think you can hem them? And taper them? And make the pockets look better?"
They needed a lot of tailoring. I didn't mention the ironing. "For Saturday?" I said.
"Yeah, there's lots of time, right?"
I snorted a laugh and went back to chopping broccoli. "I'll need your body to tailor them. You'll have to be around while I do it."
"No problem. Love you!" he said as he bounded back upstairs.
"I don't have time to tailor his pants," I said to Andy as I threw the broccoli into the pot.
"That's true," he said, "but you'll do it anyway."
"That's true," I agreed.
It made me think about the importance of emotional appeal to the power of persuasion, and that led me to think about all the nuances of persuasive writing. It can be overwhelming to think about where to begin when teaching young writers the power of persuasion…almost as overwhelming as tailoring and pressing a $90 Amazon suit in time for prom.
This week we look at opinion writing—plus more, as always.
Shine on,
Ruth Ayres
Editor in Chief
PS: Just in case you are curious, I found the time to tailor (and press) his suit. Jordan is one of the few who can pull off a white Amazon suit.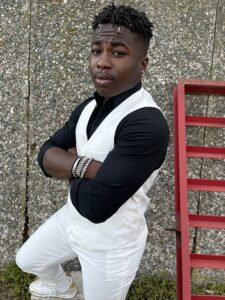 Melanie Meehan works with fifth graders who are struggling to elaborate on themes in their opinion writing. This article was first published in 2016.
Shari Frost explains the power of shared writing in intermediate classrooms, especially for struggling learners. This article was published in 2013. 
Don't miss this new feature in the My Unsung Hero series from the Hidden Brain team at NPR. It is about the way an English teacher's response to a stuttering student changed her life.
Join the first annual Racial Justice conference with Re-Center! You can attend in person at Hartford Community College in Hartford, or you can register for the virtual option.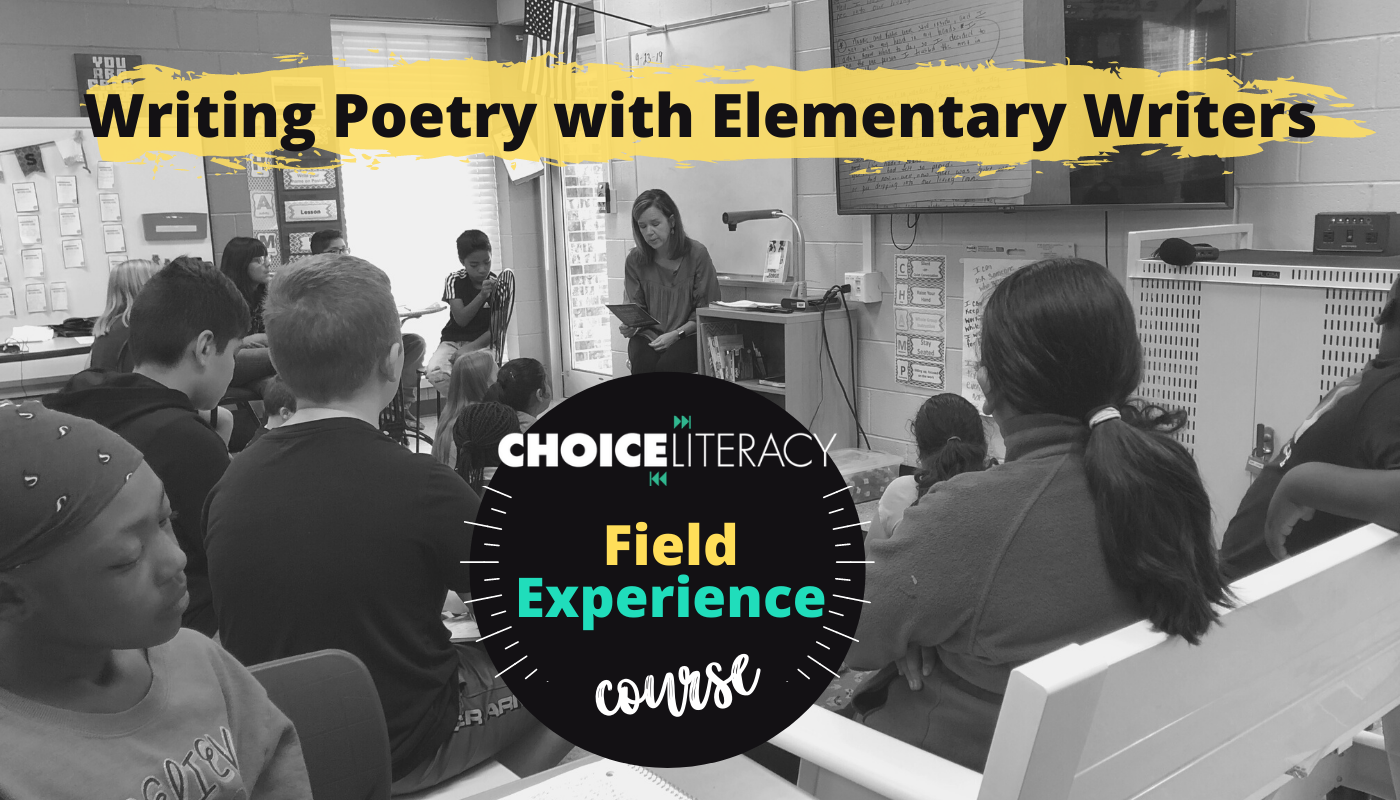 New members-only content is added each week to the Choice Literacy website. If you're not yet a member, click here to explore membership options.
Josie Stewart and Hannah Tills expand their view of opinion writing to taking a stance, and are reminded of the power of choice and honoring student passions and interests. At the same time, students are reminded that their voice is heard and their opinions matter. 
Ruth Metcalfe suggests several layers of support to uplift young writers as they begin to write their opinions.
In this QuickTake video, Ruth Ayres shares different ways writers can enter a writing project.
In an encore video, Stella Villalba confers with Esmeralda about her information writing on blue jays.

New members-only content is added each week to the Choice Literacy website. If you're not yet a member, click here to explore membership options.
Jonathan Winslow offers three practical ways to share teacher learning during a coaching cycle with the entire school or district. His suggestions are excellent ways to uplift teacher voices and inspire one another.
A NEW PD2Go focuses on supporting students as they develop their opinions. The workshop pairs an article by Leigh Anne Eck with a minilesson video of Christy Rush-Levine. 
Dr. Sam Bommarito pushes back on the social media version of Science of Reading. Download a fabulous guide for talking points.

Quote It:
Persuasion can go through obstacles that force cannot.
—Yusuf A. Leinge
That's all for this week!