People do not reconsider what they mindlessly accepted as true.
—Ellen Langer
Reshape Your Story
Matt Renwick wrote an article that has been sticking with me. Matt, in his no-nonsense way, shares the candid story of receiving a diagnosis of ADHD in his mid-forties. In the article, which is published in the Leaders Lounge this week, Matt helped me understand the way our pasts shape the narratives we tell ourselves—and the things we believe are possible for our future selves.
 At the risk of giving too much of the article away, let me just say that Matt shares that because he now has the diagnosis, he is able to reach his potential. I stopped reading mid-article when I came to that part. Matt is a successful educator, husband, father, community member, writer…Basically anything Matt puts his mind to doing, he accomplishes. 
So when I read about his struggles, my heartstrings were tugged. To the outside world it appeared Matt was easily efficient. Inside, though, Matt was doing a lot of work to keep up. 
This is true for a lot of us. 
And students, too.
Matt's article reminds me of the importance of getting to know ourselves, and allowing those around us to get to know themselves. Each day we can write our stories in any direction we choose. Let's not be stymied by past narratives that do not serve the greater good.
We don't need to make it more complicated that it needs to be. As Matt encourages, through awareness, reflection, and support we can begin reshaping our narratives—and students' narratives. Matt says, "This may have a bigger impact on their lives than anything else we do in school."
This week's collection of articles focuses on honoring students' stories and widening representation of cultures and experiences in our classrooms and schools—plus more, as always.
Shine on,
Ruth Ayres
Editor in Chief

Follow Matt Renwick on Twitter: @ReadByExample.
Christy Rush-Levine considers how to communicate to all students that their presence and their identities are valued and appreciated. This article was first published in 2020. 
Nawal Qarooni Casiano shares three gorgeously varied picture books and guiding questions designed to cultivate an inquisitive stance and informed empathy in students. This article was first published in 2021. 
Suzy Kaback asks her students to write letters of recommendations for themselves, and finds that the activity ripples across the school mentoring community. This exercise is a terrific catalyst for creating personal improvement plans. This article was first published in 2012.
NEW ANNOUNCEMENT: We are pleased to offer a monthly membership for Classic Classroom. This is the perfect way to get a taste for the site without a yearlong commitment. Click here to find out more about membership options.

In Honoring Our Students' Stories: Building an Intentional and Inclusive Learning Community to Grow Readers and Writers Stella Villalba teaches us how to discover, honor, and share student stories throughout the school year. With special attention to English learners, Stella walks educators through a process to intentionally honor the past and present of all students.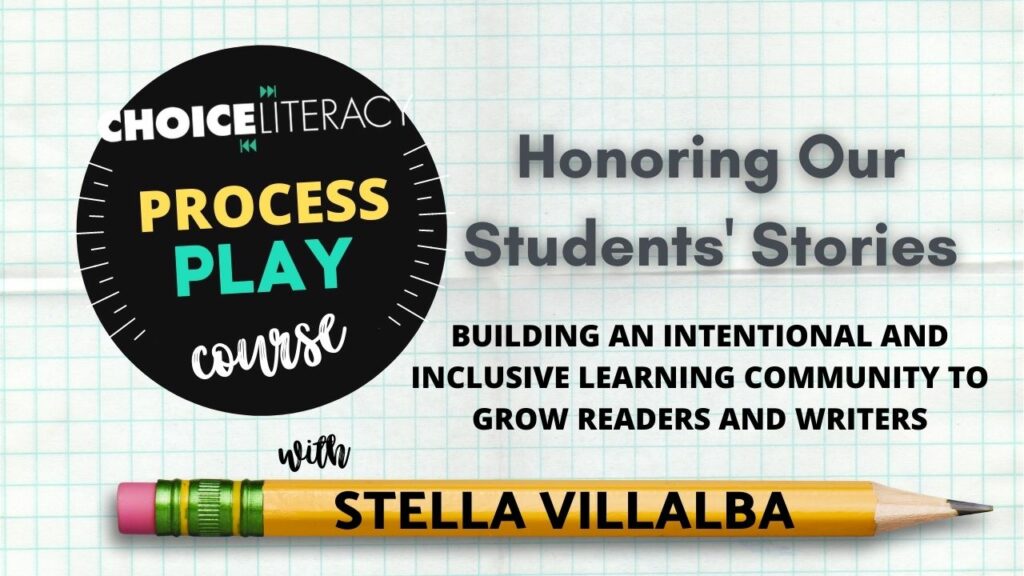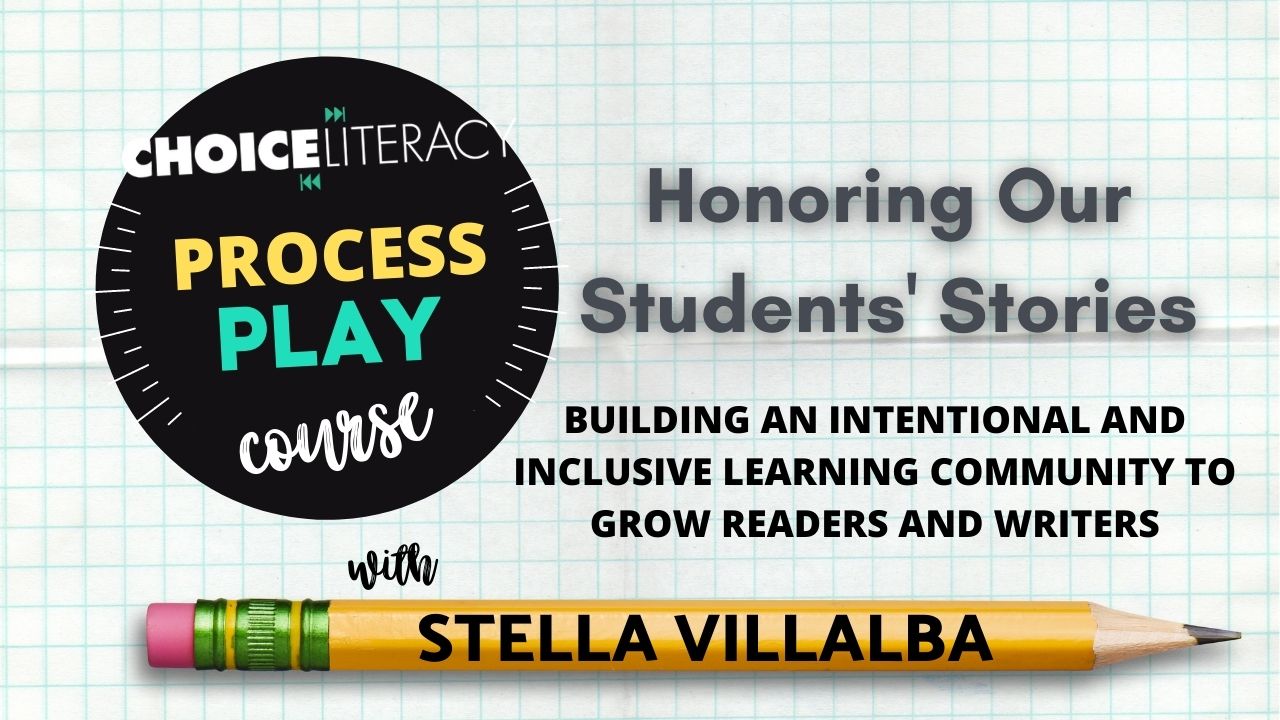 Stella Villalba warmly and directly guides us in opening our minds to a more inclusive classroom community. By sharing current research and practical classroom examples, Stella helps shift paradigms and construct new knowledge.

New members-only content is added each week to the Choice Literacy website. If you're not yet a member, click here to explore membership options.

New members-only content is added each week to the Choice Literacy website. If you're not yet a member, click here to explore membership options.
Matt Renwick shares a candid personal story of his own diagnosis of ADHD, and then encourages us to consider the way the narratives we create about who we are and who we might become are based on how we perceive our pasts. Matt challenges us to resist these narratives and reshape them with awareness, reflection, and support.
For basic facts on ADHD that you can share with others, check out this one-page flyer from the Center of Disease Control.
Download: Dana Murphy works with teachers to design a peer-observation checklist to ensure everyone shares the same expectations and understanding.
In this encore Coaching Minute, Jean Russell explains the importance of establishing norms and a framework for coaching cycles. You can download Jean's coaching checklist for the initial interview.
Quote It:
You cannot stop you from being who you are.
—Khaled Hosseini
That's all for this week!