Ignorance more frequently begets confidence than does knowledge.
—Charles Darwin
A World Full of Nuances
I am enamored with spiderwebs. The way the light silk is spun from one side to another, intricately woven to create strength and a home, is breathtaking to me. The near invisibility of webs makes them seem like even more of a treasure when I spot one, with the afternoon sun glinting off the tangles, or the morning dew clinging to the threads. 
I saw a massive web in the evergreens on a hike in the Pacific Northwest. A small and perfect web near the base of an old hardwood spun between mushrooms caught my attention in the foothills of the Smoky Mountains. In the tall cottonwoods, down the road from my house, I spotted an intricate web designed near the tippy top. I know all of the places beautiful webs show up around my house—strung from the ground to the low branch of the tree outside my office window, the bush to the brick to the sedum at the end of the front walk, the corner of the back deck where I like to place pumpkins each fall.
When I'm in the world, I notice spiderwebs. When I notice spiderwebs, I stop and stare. I stare and study. It's been this way my whole life. I remember my mom pointing out a huge web in the lattice of a windmill at my grandpa and grandma's farm.  
"Look! There's the spider," she said, pointing. 
I squinted and looked high up the tower. "It's little," I said. "I wonder how long it took to spin that giant web."
I notice webs, and I take time to stop and study the intricacies. I ask questions; I research; I make notes; I write. Because of this, I notice nuances that others may miss.  
Spiderwebs aren't the only things in the world that are full of nuances. This week we continue our thinking about the nuances of teaching readers—plus more, as always!
Shine on,
Ruth Ayres
Editor in Chief
PS—If you missed Part 1 about the nuances of teaching readers, click here to read it.

Sara Kajder discusses ways to empower readers on the March 11, 2021, Big Fresh podcast.
"I read 35 pages!" An elated student deflates Bitsy Parks in her first-grade classroom. By mid-fall she is alarmed at students' responses to their reading in the whole-group share—they are all about quantity, with no thinking or reflection. She uses modeling and careful questioning to foster more thoughtful reader response.
Tim Shanahan responds to the question "Are we supposed to teach reading strategies or not?" 
Are you looking to engage with a community of instructional influencers? Join me on LinkedIn to continue conversations from the Big Fresh and connect with other educators who are just as smart and funny as you are.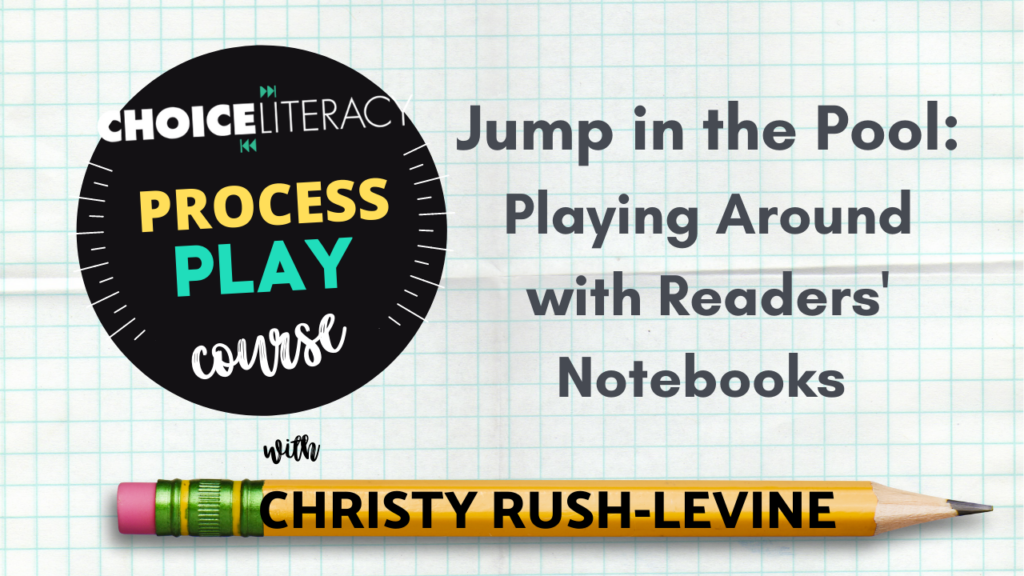 New members-only content is added each week to the Choice Literacy website. If you're not yet a member, click here to explore membership options.
Dana Murphy reminds us that having a teaching toolbox makes planning efficient and effective. In this second installment of a two-part series, Dana offers two additional approaches to delivering strong reading instruction. 
Jen Court gets creative with using materials for more than one skill to layer in additional phonics instruction and practice. Jen provides a guide to think critically about reusing resources throughout the day and across content areas. Download the Planning Tool for Phonics Lessons. 
When an excited young reader interrupts the quiet hum of reading workshop, Becca Burk analyzes the important unseen choices students make as learners, and the powerful messages teachers' responses send.
In this video, secondary instructional coach Holly Wenning shares her own paradigm shift of teaching readers rather than teaching books, and encourages all teachers to consider the importance of putting students before books when planning literacy instruction.

New members-only content is added each week to the Choice Literacy website. If you're not yet a member, click here to explore membership options.
Paula Fiscus questions how to uplift more teacher leaders, and decides peer observations may be the catalyst to teachers believing they can grow and lead. Paula offers procedures, forms, and the encouragement needed to set peer observations in motion in your school.
Matt Renwick helps leaders navigate science of reading conversations with these three powerful tips.
In this PD2Go focuses on the importance of listening to students, especially when they have different answers. It pairs an article by Dana Murphy and a book club discussion with Gigi McAllister. 
In this Forbes article, Natalie Wexler makes a compelling argument that teachers do not have to choose between knowledge and strategies when teaching readers.
Quote It:
By all these lovely tokens, September days are here. With summer's best of weather and autumn's best of cheer.
—Helen Hunt Jackson
That's all for this week!