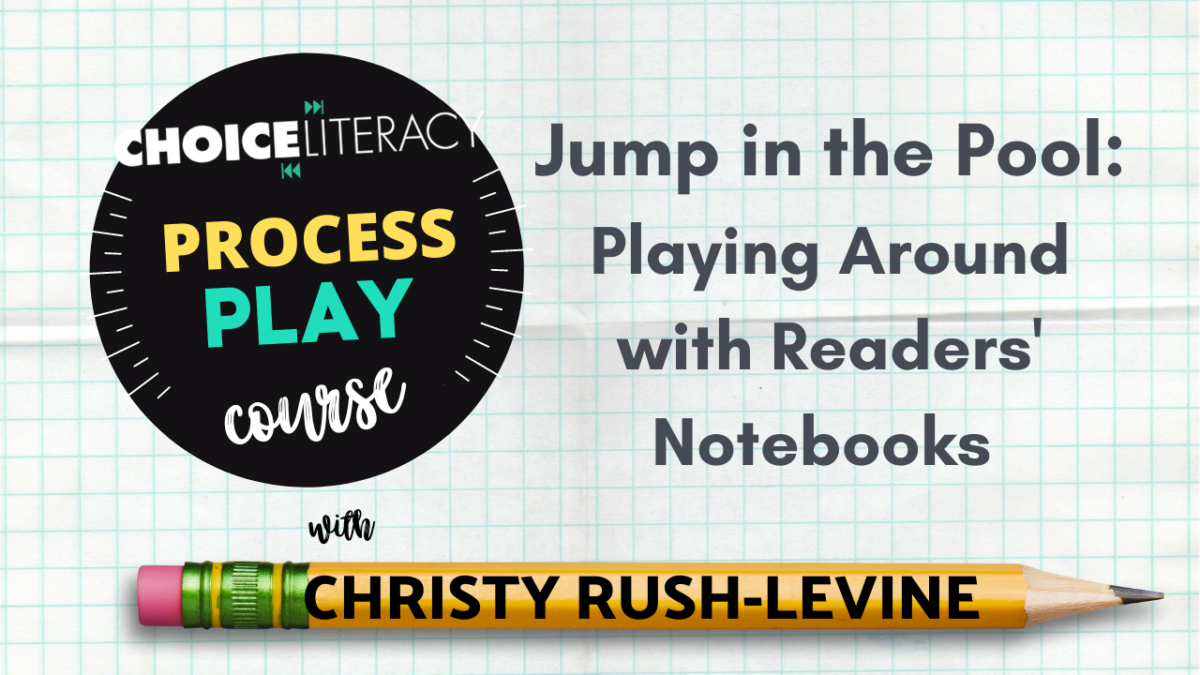 Jump in the Pool: Playing Around with Readers' Notebooks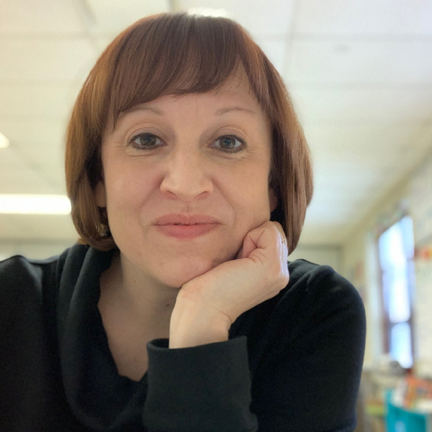 Instructor
Christy Rush-Levine
Enroll in this Course
Menu
Jump in the Pool: Playing Around with Readers' Notebooks
Details
Christy Rush-Levine opens her notebook and guides us to teach students how to create thoughtful and meaningful responses to text. Christy invites participants to create their own notebook entries to use as personalized mentor texts.
What You'll Learn
Six different ways to respond to text
How to position students to write meaningful analysis
Strategies for thoughtful and substantial responses
A variety of fiction, nonfiction, and poetry mentor texts to inspire response
An organizational system for collecting information about the text in a notebook entry
What You'll Get
seven keynote presentations by Christy Rush-Levine
six strategies to create your own responses to text
more than 20 members-only articles and videos from the site
a handbook to guide your learning and reflection throughout the course
a Certificate of Completion indicating six hours of professional learning
More Details
Teachers who use readers' notebooks themselves know how to convey to students what they're missing out on by not taking the time to complete a thoughtful response to text.

—Christy Rush-Levine
It isn't a secret that writing meaningful responses to text is important. The question is how to   empower students to engage in creating substantial responses and deep analysis of text. Christy Rush-Levine cracks open her own notebook to guide us in creating thoughtful responses to text.
It's not enough to have a checklist of qualities for students to accomplish when responding to a text. Instead, mentor notebook entries will offer students possibilities and inspiration for creating meaningful responses to texts. Christy offers over 20 of her own notebook entries for you to use as mentor texts. She also invites us to create our own entries to engage in the work of responding to texts.
Christy makes sophisticated responses accessible by inviting teachers to jump into the pool and open their own notebooks. By sharing many mentor entries, as well as inspiring texts, Christy adds a splash to reading response that no one can resist.
The additional content curates a variety of perspectives from contributors such as Stephanie Affinito, Tara Barnett, Jen Court, Katie Dougherty, Linda Karamatic, Kate Mills, Dana Murphy, Sean Moore, Gretchen Schroeder, Katherine, Sokolowski, and Gretchen Taylor. Grab your notebook, because at the end of each session, you are guided through reflective practice entries to put the ideas into play in your classroom. (Course released in 2022.)
This course is included with Literacy Leadership and Literacy Team memberships.
Course Curriculum
1
Jump in the Pool!
A brief overview of the course.
2
Lift a Line
Lift a line as a response to text.
3
Quotations
Select a quotation as a response to text.
4
What I Notice
Notice specifics in a response to text.
5
Sketchnotes
Create sketchnotes as a response to text.
6
Comparing Texts
Compare multiple texts in a response to reading.
7
Critical Thinking
Consider critical theory in responding to text.
Meet Your Instructor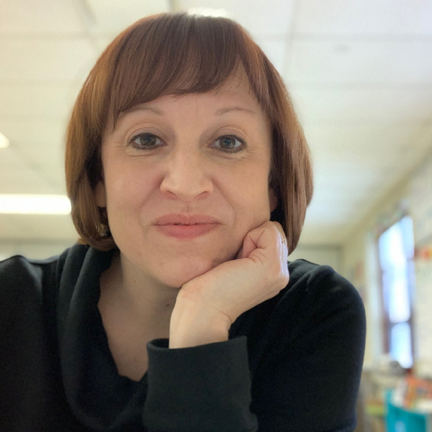 Instructor
Christy Rush-Levine
"Anyone can slay a dragon, he told me, but trying waking up every morning and loving the world all over again. That takes a real hero."—Brian Andreas
Loving the world over and over again does not sound particularly heroic, but it does sound like meaningful work. Christy Rush-Levine has been a middle school language arts teacher since 2000, a Choice Literacy contributor since 2014, a college instructor since 2017. And she has been working on loving the world all over again each day since 1978.
Christy lives and works in a suburb of Chicago with her husband, Mark Levine, who is also a middle school teacher. They have a joyful pup named Santiago, after the fisherman in Hemingway's The Old Man and the Sea, but he prefers to go by Yago.
Christy blogs at  interstice: not the lines; the spaces between. She can be found on Twitter (@CRushLevine) and Instagram (@rushreads and @rushcl).
Enrollment Options