Only those who dare to fail greatly can ever achieve greatly.
—Robert F. Kennedy

Straight from the Field

Holly Wenning is a secondary instructional coach whom I first met many moons ago through a coaching network. Then I worked in her school district by leading professional learning about workshop instruction in middle school for many sessions over the course of a year, as well as working alongside Holly as a coach. Over time, Holly became a dear friend. 
Recently she was asked to step out of her coaching role and cover a high school English class for a handful of weeks. When she called to tell me about the situation, I responded, "Maybe I can video record you for Choice Literacy?" 
Holly is always up for an adventure, and was on board with the idea. It was a quick turnaround because the classroom coverage started immediately. Holly jumped into the work with both feet, and I observed her in the first few days.
I was struck by the masterful way she used her knowledge of the art and science of instruction to create a community of engaged learners. Although I've observed her many times in her coaching role, I was mesmerized by her intentional instruction and the way students were connected to her, one another, and the material. 
It is exciting to share footage from a high school workshop with Choice Literacy members. This week we curated content about conditions for engagement with secondary learners. Don't miss the articles, new PD2Go, and Holly's classroom—plus more, as always! 
Shine on,
Ruth Ayres
Editor in Chief

Jeff is apathetic and unengaged. To help this middle school learner, Mark Levine needs to understand his history. Mark shows the power of interviews for connecting with struggling teen learners. This article was first published in 2020.
Christy Rush-Levine discovers it's important to "push Pause" to deal with failure in the midst of teaching. This article was first published in 2017. 
Ruth Ayres finds the brain research is grim when it comes to the needs of neglected children, but there is still much that teachers can do to support healthy growth in students from challenging home environments. This article was first published in 2015.
The Author Village is a community of forward-thinking and award-winning children's book authors and illustrators and educators available for in-person and virtual school visits, library visits, festivals, conferences, panels, workshops, professional development, and special events. This is a go-to place if you are looking to host an author.
Don't miss our NEW live virtual events. Join our contributors in a live virtual series to sustain your professional learning all school year and have access to the recordings (and additional resources) until June 30, 2023. These events will nourish your professional heart and provide practical ideas you can use now.
---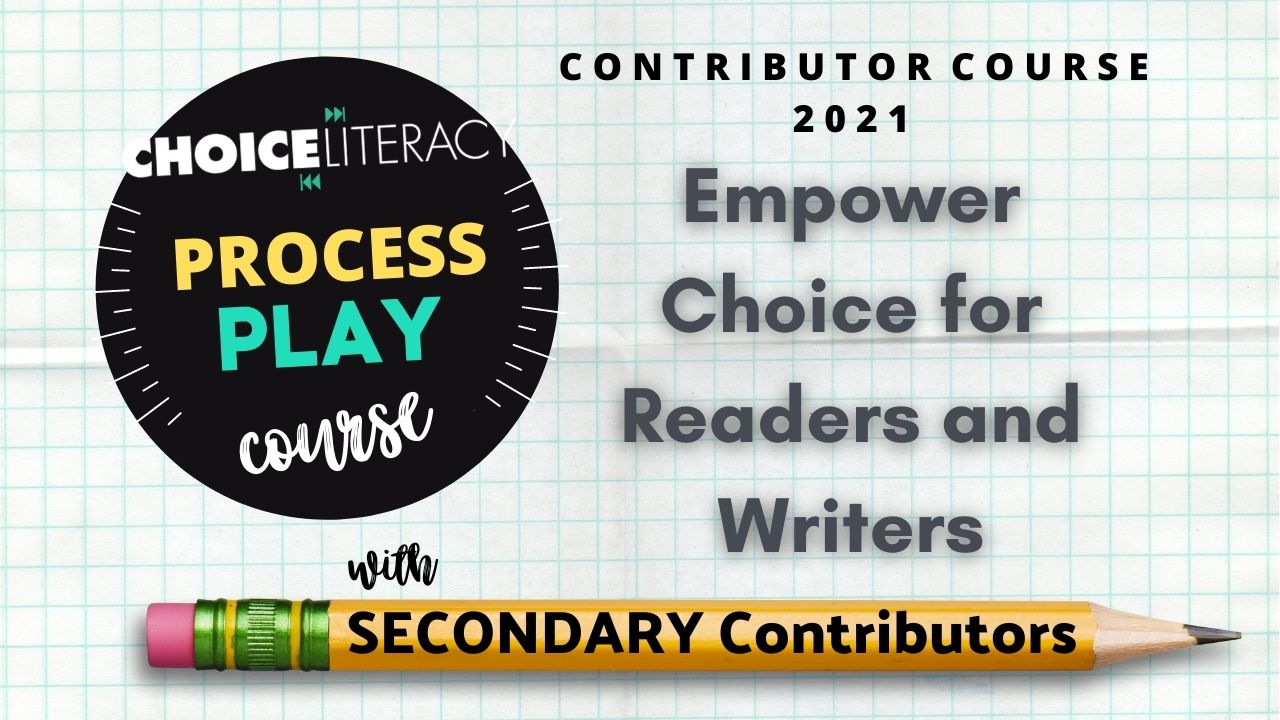 New members-only content is added each week to the Choice Literacy website. If you're not yet a member, click here to explore membership options.
Gretchen Schroeder confesses her fast-paced approach to sharing Macbeth with her high school students. Starting with the big picture of the story and then drilling down into specific scenes for skill practice not only accomplished the goals for the unit but also freed up more time and space for other curriculum needs.
Jodie Bailey provides a structure to give students more time to think through ideas and problems. By using this practice, students gain ownership for their learning. Jodie shares examples from her middle school math workshop.
In a new video, Holly Wenning shares the importance of the workshop model, and especially work time, for high school students. See the transition from minilesson to work time in a 10th-grade English class.
In an encore video, Dana Murphy leads a reading minilesson on theme in fifth grade, explaining how students might think more deeply about themes through characters' problems.

New members-only content is added each week to the Choice Literacy website. If you're not yet a member, click here to explore membership options.
Heather Fisher shares how to lead colleagues to look for what they need within their own teaching practices before turning to Google or other sites for the answers.
In a new Coaching Minute, instructional coach Jenn Ross explains the importance of being vulnerable. By modeling the expectations for phonics minilessons, she risked failure in front of her colleagues and was reminded of a powerful way to build strong relationships. 
In a new PD2Go we focus on renewing energy for learning in secondary classrooms by pairing an article by Gretchen Schroeder and a conference with Christy Rush-Levine.
Quote It:
I define a leader as anyone who takes responsibility for finding the potential in people and processes, and who has the courage to develop that potential.
—Brené Brown

That's all for this week!