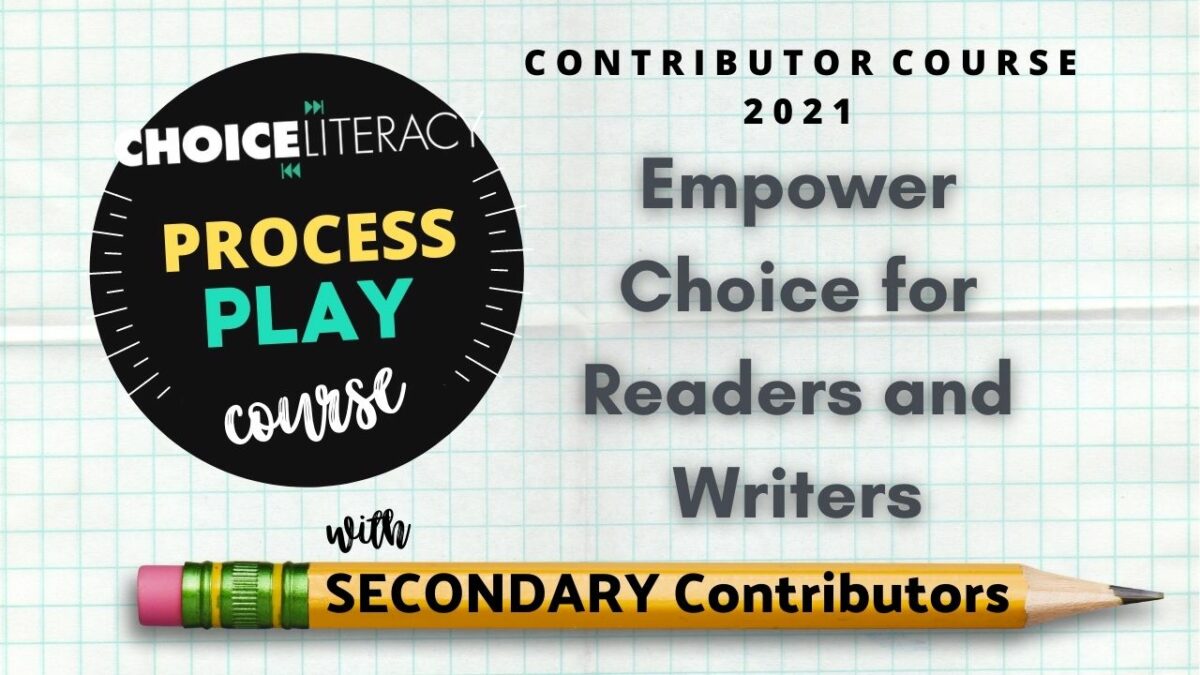 Secondary Contributor Course: Empower Choice
2020-2021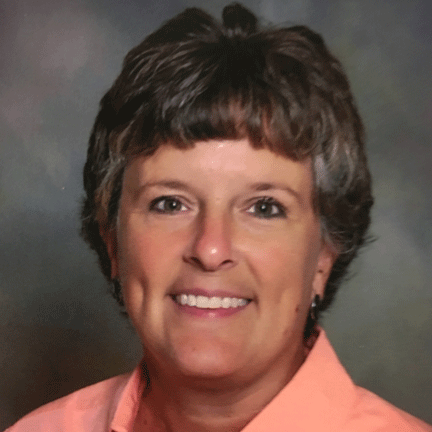 Instructor
Leigh Anne Eck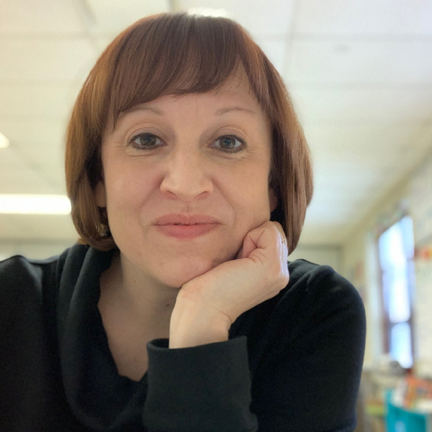 Instructor
Christy Rush-Levine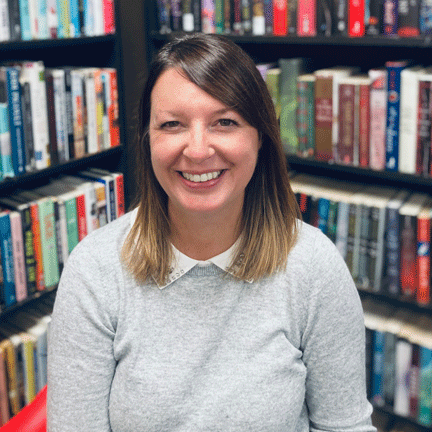 Instructor
Gretchen Schroeder
Enroll in this Course
Menu
Secondary Contributor Course: Empower Choice
Details
Choice Literacy secondary contributors share ways to empower choice even in uncertain times like the 2020–2021 school year. We know choice is at the heart of teaching readers and writers. Enjoy this roundup of practices to hold true to our roots of choice, even in the midst of chaos.
What You'll Learn
Get to know contributors as professionals and people.
Connect with the everyday routines of our contributors.
Learn practical ideas for empowering choice for adolescents.
Be guided through how to try this with your own students.
What You'll Get
three keynote presentations by contributors who currently carry full-time teaching contracts with school districts
three guided invitations to put their ideas into practice in your own classroom
more than 10 members-only articles and videos from the site
four PDFs ready to use.
a Certificate of Completion indicating three hours of professional learning
More Details
There's nowhere else you can access the front lines of classrooms and schools like Choice Literacy. Our contributors are not celebrities, but they are quiet heroes. Most of them carry full-time contracts with school districts. They spend much of their day just like the rest of us…going to school and masking up or logging in to the learning management system for a day of virtual learning. They have families, and they coach their kids' baseball teams or share pictures of their new grandchildren. They meet friends for runs, and they run out of ideas for what to eat for dinner.
In a time when education is changing rapidly, let's turn to those who are spending their days alongside students and are trusted because they are figuring out how to continue to hold true to their roots of student choice and voice day in and day out.
This course will take you into three secondary classrooms. All three are experiencing different formats to the school day.
Christy Rush-Levine has been leading her sixth-grade students in solely virtual instruction since the start of the 2020–2021 school year. She has struggled with empowering choice, because the biggest choice is whether students show up for the virtual meeting. In her session, Participation Choices, she shares a variety of ways to empower choice in participation.
Gretchen Schroeder has experienced many approaches to instruction in the 2020–2021 school year—virtual, hybrid, and in-person. In the session Weekly Poetry Response Choices, Gretchen shares her goal of immersing her high school students in poetry with a weekly poem and poetry response. Gretchen offers three ways to respond to poems and gives student samples throughout her keynote.
Leigh Anne Eck has been teaching in-person since day one of the 2020–2021 school year. She explores the ways she offers students choice in their reading lives. Many of her students come from scripted programs that have emphasized points rather than enjoyment or choice in reading. In Shaping Readers: Learning to Choose Books, Leigh Anne outlines five ways she empowers students to move from reading for rewards to reading from their own motivations.
Grab your notebook, because at the end of each session, you are guided through reflective practice to put the ideas into play in your classroom. (Course created in 2021.)
This course is included with Literacy Leadership and Literacy Team memberships.
Course Curriculum
1
Participation Choices
Discover ways to empower choice in participation.
2
Weekly Poetry Response Choices
Learn three ways to respond to poetry—text focused, reader focused, and creative focused.
3
Shaping Readers: Learning to Choose Books
Consider five ways to empower students to chose books based on interest rather than rewards.
Meet Your Instructor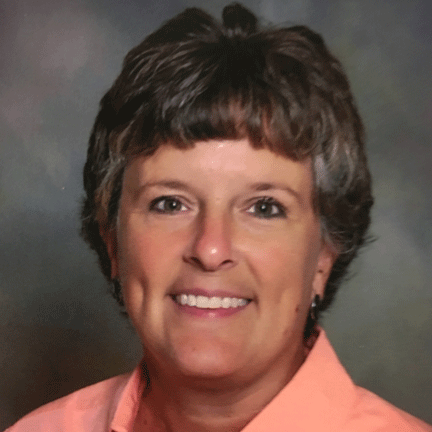 Instructor
Leigh Anne Eck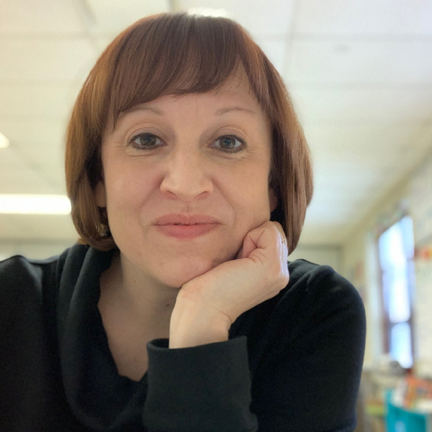 Instructor
Christy Rush-Levine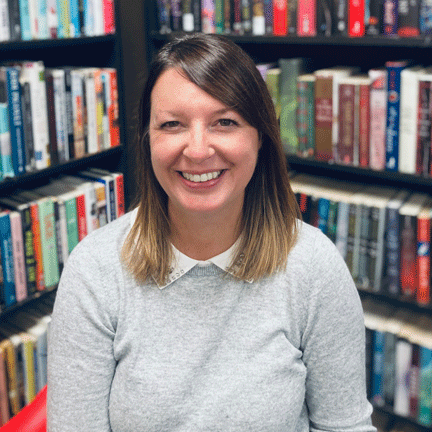 Instructor
Gretchen Schroeder
Leigh Anne Eck has been teaching for 13 years and currently teaches sixth grade at George Rogers Clark Middle School in Vincennes, Indiana. She is passionate about connecting her students with books and helping teachers believe they are writers. She shares her reading, writing, and teaching life on her blog A Day in the Life and on Twitter (@Teachr4).
Christy Rush-Levine has been a middle school language arts teacher since 2000, a Choice Literacy contributor since 2014, and a college instructor since 2017. She lives and works in a suburb of Chicago. Christy blogs at  interstice: not the lines; the spaces between. She can be found on Twitter (@CRushLevine) and Instagram (@rushreads and @rushcl).
Gretchen Schroeder is a high school English teacher in rural Ohio, teaching everything from Advanced Placement literature to a poetry workshop elective. Her passions include helping students find their voices through writing and introducing them to books they love. You can find her sharing books on Instagram @mrs_schroeders_shelves.
Enrollment Options
Course Only

$49.00
Purchase Access

Membership

Get access to this course and other Choice Literacy courses with membership.

View Options