As you enter positions of trust and power, dream a little before you think.
—Toni Morrison
A Quiet Next Step

I am savoring the articles in this issue because they are remarkable. Not only are they well written, documenting student stories with intention and love, but they are transformative. They offer the gift of a paradigm shift. 
It seems there is a lot of noise in the world today. We are bombarded with things we must consider, need to change, and have to do. Often these ideas are couched in offense and urgency. I wonder if change has to be loud and tense. 
This collection gives me hope that our schools can become safer and more welcoming places for all students. They offer small and practical moves for educators who are tired of the noise but want to do something to increase their own awareness and create a safe place for students who are afraid and vulnerable. 
I hope you will give yourself a few moments to slow down and read these articles. The beauty of the Big Fresh is that in a few minutes your energy will be renewed because you discovered the perfect idea for the next step.
This week we look at ways to increase awareness and inclusivity in literacy instruction—plus more, as always.
Shine on,
Ruth Ayres
Editor in Chief

In this QuickTake video, Stella Villalba encourages all educators to listen to students to understand how to create a culture of belonging. This video was first published in 2022.
Suzy Kaback thinks deeply about the concept of belonging as an essential part of building a school community. This article was first published in 2020.
Every teacher wants to be more inclusive. But where do you begin? Melanie Meehan presents three practical starting points. This was first published in 2019.
The One World posters featured in the Learning for Justice magazine are a reader favorite, which is why they are free for download.
Are you looking for an in-person conference to attend? CCIRA is offering a remarkable lineup of voices for their annual conference. The theme is "A View From Here," and you will be glad to be part of the learning.
---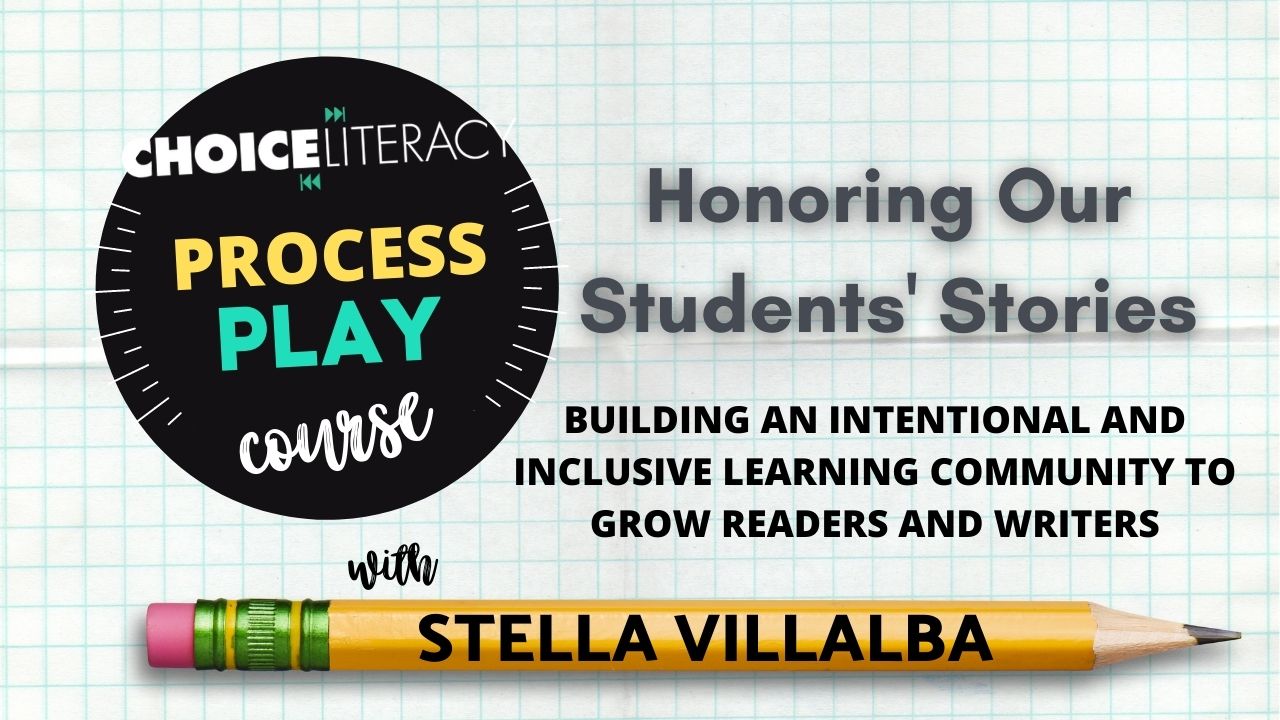 New members-only content is added each week to the Choice Literacy website. If you're not yet a member, click here to explore membership options.
Christy Rush-Levine offers a booklist of anthologies to diversify middle school reading instruction. In this robust list, everyone will find a new addition to use as a whole-class text. 
Dana Murphy shares a moment when she realized she needed to educate herself and dismantle some white-centered teaching practices.
Stella Villalba leads educators through a process to discover the brilliance and complexity of multilingual learners. Rather than searching for a list of strategies, Stella encourages us to linger with our questions and discover the beauty of multilingual learners.
In an encore article, Bitsy Parks shares the inspiration and practical ways she celebrates and honors holidays from many cultures in her classroom.

New members-only content is added each week to the Choice Literacy website. If you're not yet a member, click here to explore membership options.
Gwen Blumberg is inspired by Ted Lasso to consider intentional mindsets to foster success as a coach.
In an encore article, Matt Renwick explores the differences between commonly accepted measures of productivity and the work that has the most value for literacy leaders.
Test yourself for hidden bias with this tool. Psychologists at Harvard, the University of Virginia, and the University of Washington created "Project Implicit" to help develop Hidden Bias Tests—called implicit association tests—to measure unconscious bias.
Quote It:
Let us not seek to satisfy our thirst for freedom by drinking from the cup of bitterness and hatred.
—Martin Luther King, Jr.

That's all for this week!