I am part of a teacher book club where we gather together in person and online to read children's literature selections: picture books, early chapter books, nonfiction selections, young adult novels, and more. Why children's literature and not adult titles? Quite simply, we believe we must be wide and voracious readers of children's literature to better connect with our students as readers and cultivate a reading community in our classrooms. By engaging as readers ourselves, we are better able to recommend books to students, model our own reading practices, and experience our reading classrooms from the perspective of our students.
Each week, we respond to the texts in ways that push our thinking and help us better connect with today's students. We've officially abandoned dry comprehension questions and traditional book reports, and eagerly attempt new ways of sharing our thinking, ways that have boosted not only our thinking, but our motivation for sharing our thinking with others. Here are a few of our favorite creative ways to respond to texts that will entice students with their creativity, use of technology, and real-world connections:
Create a book talk on Flipgrid. Book talks are brief descriptions of a text where the reader provides just enough information to draw in the listener and make them want to hear more. Although they don't respond to specific comprehension questions, students clearly demonstrate their understanding of the book by summarizing the main events and discussing the moves the author made to hook new readers. Learn more about how to structure a book talk from this Scholastic resource. By recording them on Flipgrid, students can easily share their thinking and watch other recordings as they search for their next book. Take a look at this example where authors book-talk their own books as added inspiration for your students.
Add some evidence to a Padlet wall. Your students won't even know they are finding text evidence with this engaging activity. Ask them to identify a part of their text that made them stop and think. Create a Padlet wall to share their thinking with the class. How? Have students create a new title and label it with their name and book. Ask them to take a picture of a page in their text that got them thinking and to add a brief explanation of what they are thinking about. These tiles are a great way to lead a share session on the thinking we do as readers, complete with text evidence to support our work!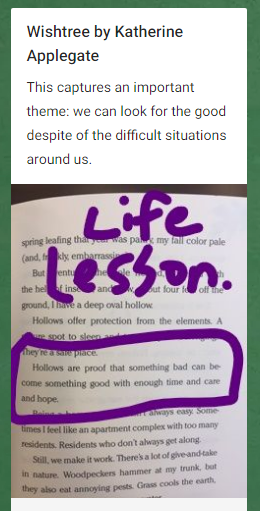 Go for the meme. Today's students are surrounded by text and media images, including memes. Memes combine images and text to showcase big thinking in small packages. Rather than have your students write lengthy reading responses, challenge them to capture that same thinking in a creative meme. Students can capture the theme, the problem, character traits, and more by choosing an image to represent their thinking and adding text to support their message. Take a look at a few that we created: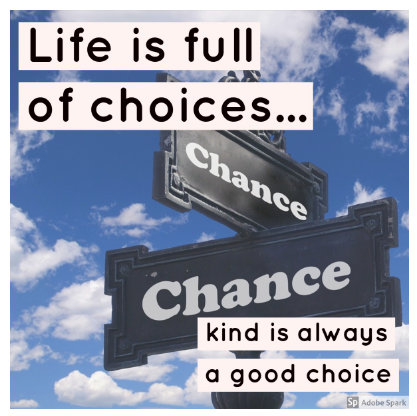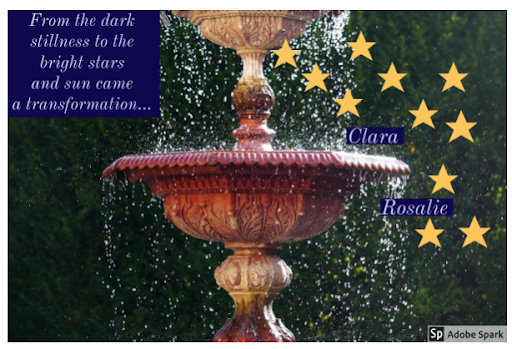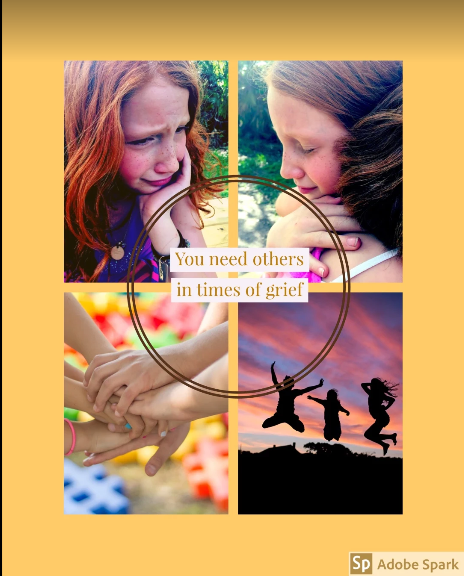 Create an emoticon chart. If we want students to be engaged and motivated readers, we need to give them opportunities to connect with their feelings as they read and how they change. What better way to do that than with an emoticon chart? Build on students' love of emojis and encourage them to chart their thinking and feelings as they read. They can draw their own emojis on a chart in their reader's notebook or insert digital images into an online document. Take a look at the example below: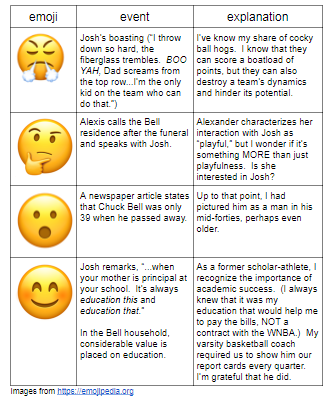 Compile a playlist. What better way to capture the main ideas, themes, and lessons from a book than connecting to the main ideas, themes, and lessons in popular songs? After students finish a book, challenge them to think of songs that best capture the ideas presented and the ways they responded to the book. Lyrics.com is a huge collection of song lyrics that can help them not only think of songs, but also read and analyze them to see how they connect to the book, adding even more critical-thinking skills to the experience. Students can compile their songs into a playlist or simply list them with an explanation of why they fit the ideas in the book. Take a look at the playlist Ruth Behar compiled for her book Lucky Broken Girl as a model for your students.
Which idea will you try with your students? Challenge yourself to choose one of the ideas and try it in your own reading first. What works for you might not work for your students. Introduce students to a few different options and let them choose how to showcase their thinking based on their own strengths and needs as well as their technology prowess. Then sit back and watch their enthusiasm for sharing their reading with others grow.