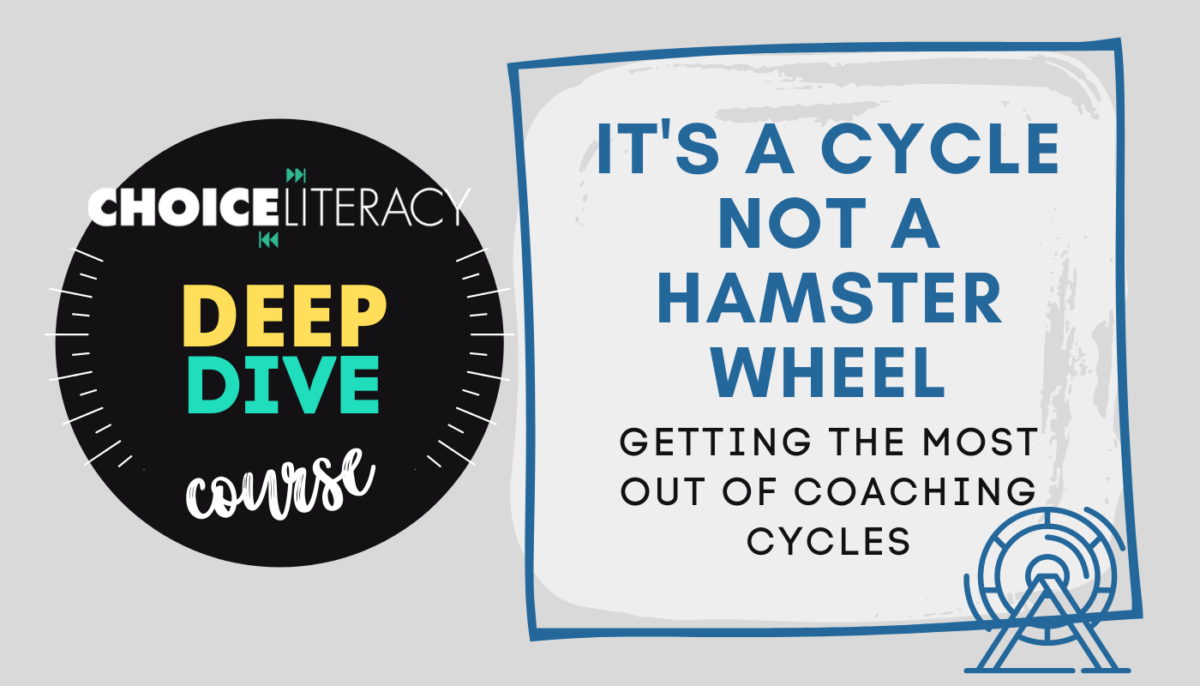 It's a Cycle, Not a Hamster Wheel: Getting the Most Out of Coaching Cycles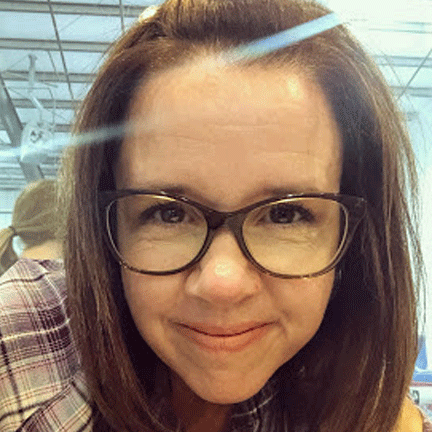 Instructor
Dana Murphy
Enroll in this Course
Menu
It's a Cycle, Not a Hamster Wheel: Getting the Most Out of Coaching Cycles
Details
Coaching cycles have transformed the way many literacy coaches work with teachers in classrooms.
The term coaching cycle was coined by Diane Sweeney, and refers to a multiweek schedule of assisting a teacher in her classroom with a plan for instructional change. Literacy coaches and teachers plan together, implement the cycle with lessons and debriefs, and end with reflection.
At least that's the ideal.
The reality can be far different.
This course takes you into the nitty-gritty of coaching cycles with examples and advice from experienced literacy coaches from across the country. You'll hear success stories, as well as tales of coaching cycles gone bad, and what can be learned from them.
What You'll Learn
protocols for establishing norms
keys to developing a fair and reasonable long-range calendar for cycles
strategies for inviting teachers to participate
creative ways for new coaches to get into classrooms
advice on how to balance encouragement with suggestions for improvement
strategies for building trust and community
examples of group coaching
graceful ways to exit a cycle with reflection and follow-up
tips for troubleshooting the most common issues that emerge during cycles
What You'll Get
four keynote sessions
access to 20+ site articles and videos to deepen your understanding about coaching cycles
seven PDFs of graphics and templates for invitations, planning, and reflection
a Certificate of Completion indicating five professional learning hours
lots of good-humored advice for collaborating with teachers on your best coaching cycles ever
You'll view videos of an initial meeting of a coach and teacher to plan a cycle and sample demonstration lessons within a cycle, and get quick video tips for getting organized and taking good notes throughout the cycle.
More Details
The course is hosted by Dana Murphy, an experienced coach from the Chicago area. Contributors of print and video features are literacy coaches from across the country, including Amanda Adrian, Ruth Ayres, Heather Fisher, Shari Frost, Kristin Houser, Clare Landrigan,  Melanie Meehan, Tammy Mulligan, David Pittman, Kathy Provost, Heather Rader, Brian Sepe, Gretchen Taylor, and Julie Wright.
This course is included with Literacy Leadership and Literacy Team memberships.
Course Curriculum
1
Organizing for Coaching Cycles
Dana shares how to organize and prepare for coaching cycles.
2
Planning and Launching a Cycle
Dana shares how to plan and launch a coaching cycle.
3
After the Cycle: Reflection and Follow-Up
Dana organizes reflection and follow-up to the coaching cycle.
4
Troubleshooting Coaching Cycles
Dana troubleshoots common issues in coaching cycles.
Meet Your Instructor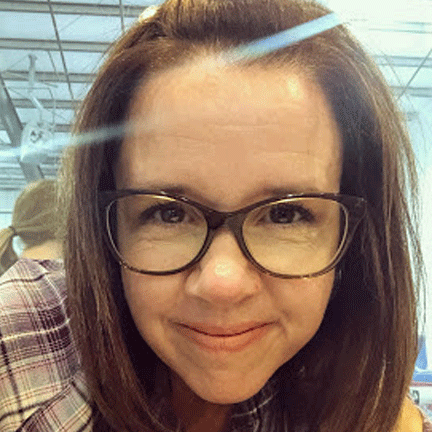 Instructor
Dana Murphy
Dana Murphy has been an educator for more than two decades in Illinois. She has served as an elementary teacher and instructional coach. Dana wrote for the Two Writing Teachers blog for several years, and is now teaching elementary school in the suburbs of Chicago. Follow Dana on Twitter @DanaMurphy.
Enrollment Options